I, like many women, were very interested in the problem of the influence of alcoholic beverages on the development of cellulite. I, of course, the girl is not that drinking. But we are all real people, and often have to take part in various corporate events, youth parties, go to birthdays.
And the New Year, which alone is worth all the holidays mentioned? But is it possible to combine the use of alcohol with anti-cellulite training? Won't all my efforts go away to preserve a beautiful and slim body?
Interesting Facts

1. As it turns out, alcohol is very high in calories, in one gram it contains 7 kcal. But besides this, the calories in alcohol have no nutritional value. Unlike fat, protein and carbohydrates, alcohol calories are empty.
2. When alcohol enters the body, our body uses it as an energy food, thus slowing down the burning of fats and contributing to their deposition.
3. Alcohol helps to reduce the level of testosterone needed to strengthen the muscles. Such a negative effect on the production of testosterone also negatively affects the muscles – they weaken, and as a result, the speed of the main metabolism decreases. Muscles that are weakened require less energy to function.
4. Alcohol contributes to increased appetite. Scientists in many countries conducted various studies, and their results revealed such a pattern – if you take alcohol before a meal, as a result, you eat a lot more calories during the meal.
Alcohol: less muscle, more fat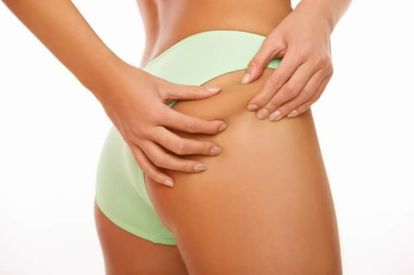 Much has been written about the negative consequences of alcohol consumption, but I was primarily interested in a fact that not many people know about and which consists in changing the ratio of muscle and adipose tissue in the body in favor of the latter.
As you know, people who want to get rid of cellulite (and I in their first rows) try to change body composition in the direction of less fat, more muscles, eliminating empty calories from their diet and also strengthening muscles through anti-cellulite training and a balanced diet. But if you drink alcohol, the result will be completely reverse.
Compromise solution
Having studied all these facts, I prioritized and decided that it was much more important for me to get rid of cellulite than to spend time at fun parties. But I, like everyone, sometimes have situations that it is simply indecent not to divide a company. In such cases, I confine myself to one or two glasses of dry wine during the evening.