I am a very curious girl. I simply could not walk past the novelties from the company Garnier. Such interesting tubes, so many kinds. Something new, not familiar. The cost is quite affordable, so why not join the new generation of deodorants?
I used to always use ball deodorants. I'm comfortable, familiar. Every self-respecting company produces antiperspirants in three forms: spray, solid stick and ball. And then Garnier took and came up with a cream. Well, acquired pink, it is also called Fruit Splash.
The smell is just great, gentle. The cost is about 20 UAH. or 70 rubles. for 40 ml. On the tube you can even read the instructions for use: it is easy to press on the tube … In fact, it is not easy to do this. Maybe I have a tube of defective? To extract even a little cream, you need to use both hands and force.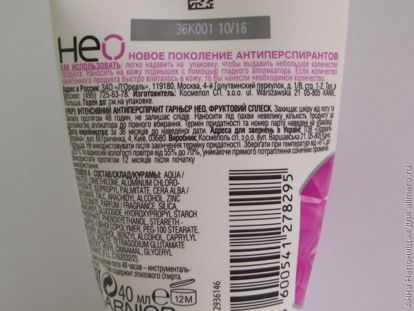 Further it is said that the sliding applicator will easily distribute the cream over the skin. This same applicator is clogged after just one application. The cream dries in the holes and it all looks unattractive. And yes, it was enough for two weeks, then getting the cream was such a tedious task that I acquired another tool.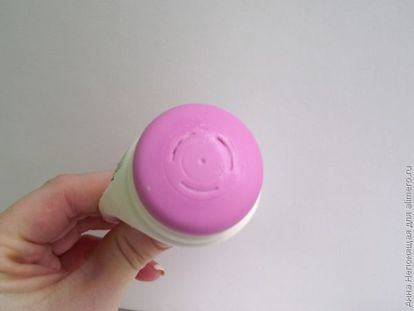 About the composition I will not speak here. Chemical completely, but oh well. The main thing in antiperspirant is what? To protect well, do not let moisture, gave confidence that when you raise your hands you do not have an incident. Here I was waiting for a huge disappointment. Deodorant works no more than 4 hours! And then, this is not a very large physical exertion.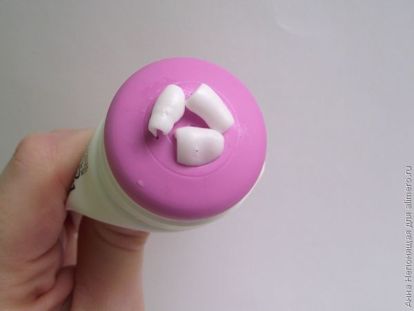 The biggest disappointment was the fact that he spoils everything he sees. Black turns into a zebra, yellow spots remain on white. I had to throw out a nightdress, pajamas and a few t-shirts. It's just some sort of sabotage!
Just in case, I'll make a reservation that I do not suffer from excessive sweating, as well as with special humidity. I even have the feeling that without a novelty I smell much better than with her. In the end, I can say that I do not advise anyone to buy this new product. Of course, if you don't feel sorry for 70 rubles, you can be sure that I am right.