My mother is convinced that a good thing can not be cheap. But somehow it turned out that the best scrub cost 50 rubles for me, about 40 hair oil. Driven by the desire to meet something cool and not spend half a half on cosmetics, I started searching. And look what I found 🙂
1. Thick Agafya shampoo for strengthening, strength and growth.
I categorize my hair as capricious. They are not colored, but very confused, often electrified, quickly get dirty and not every shampoo can wash them. But this means for 40 rubles washes my hair until it squeaks and gives a healthy beautiful shine. I suspect that this shampoo can dry out hair very much, because I use it no more than once a week. I have no dandruff, I cannot say anything on this point. The smell is unobtrusive, it foams fine and a decent composition is better for the same money, it is unlikely that it is.

2. Sea buckthorn mask OBLEPIKHA SIBERICA.
There was a time I was very fond of hair masks – purchased, homemade from oils and even from food, cheap and expensive, miraculous and worthless, which just was not.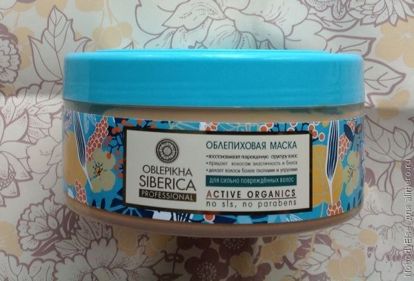 Until now, I considered the best moisturizer from Moroccanoil, but this mask did give her a head start. I bought it on the advice of a friend, although I don't like sea buckthorn and its smell seemed nasty to me, but I'm ready to forgive everything for this miracle tool 🙂
The effect is felt in the first seconds of application; matted hair straightens right under your fingers and becomes perfectly smooth. Does not make heavier, not dirty, adds shine, delightful composition.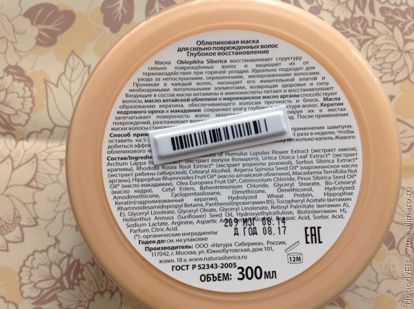 The only drawback of this wonderful product for 200 rubles-inaccessibility. I had to run around the shops before we met. Everything else, the volume of cans -300 ml, enough for a very, very long time.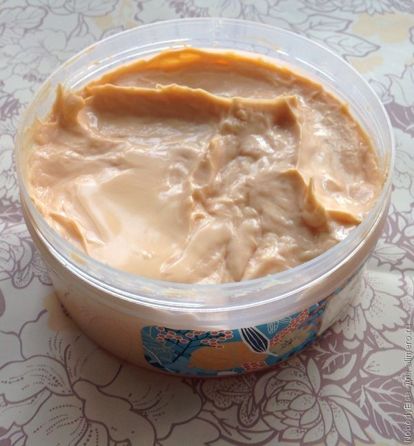 3. Cream shower gel Pure line.
After the mask with sea buckthorn, I was filled with sympathy for this berry. I went to the store and bought a cream shower gel with sea buckthorn and lingonberries. Excellent purchase for 70 rubles. Very pleasant enveloping texture, delicate aroma, good moisturizing and nourishing properties. More and nothing to add, just – I advise!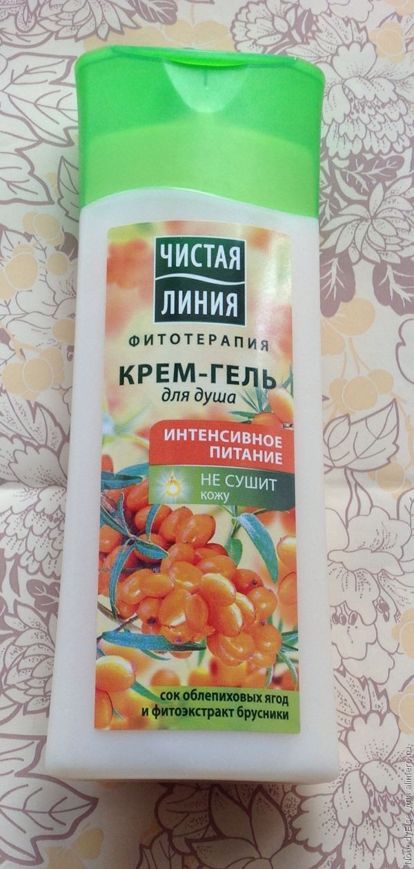 4. Femme Fatale Vivienne Sabo.
For 5 years already all my mascaras were from the category of luxury, but somehow on Youtube in the review of a famous beauty blogger, I heard delights from this mascara. It costs funny money –120-130 rubles. I decided to try, oh, and now this is my second tube! Does not cause allergies, does not peel off, does not stick together eyelashes, does not dry out for a long time, can be easily removed with a remover – what else can you dream of? That's right, nothing about 🙂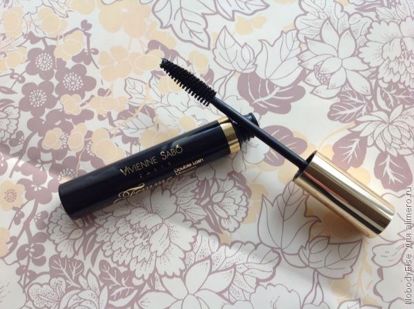 5. Cream mask with fruit acids Bark.

The sun falls asleep, a gloomy gloom wakes up. It's time to do peeling on acids. The cost of this mask 400-450 rubles, but the expense is economical.

I recommend doing the course 10 times every 3 days. Very good skin relief effect noticeably smoothes, color improves, fine wrinkles and traces of post-acne are smoothed out. Not the most pleasant smell, but 10 minutes can be tolerated completely. Easy to apply and wash off.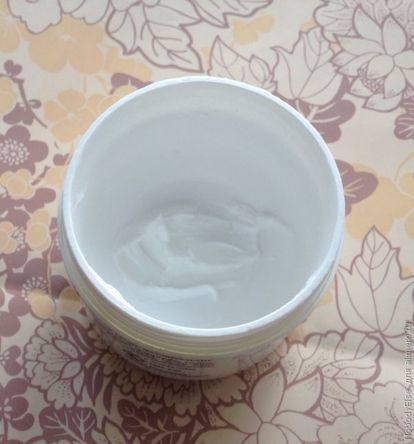 Sold only in pharmacies. Now the mask is produced in another tube, but the name is the same. As soon as this jar is finished, I will immediately buy a new one.
And what budget funds do you like?