I diligently take care of myself. But quite unexpectedly, she noted that my hands had become completely unkempt. The thing is, I was with my mother in the village. And there, in the garden, you know, the sun and the wind. Here are my hands burned and weathered.
Not that I'm a white-haired man. Just unaccustomed hands are very affected by wind and sun. At first I did not feel it. But on the second day after work, I realized that my nose was baking (it was red and burnt) and my hands were baking terribly. Before with me this was not. And now I can't wash my hands properly, it hurts so much.
No matter how much I applied the cream, nothing helped me. This terrible discomfort did not even let me sleep at night. But at night I need to get up to feed the baby. In general, all broken and tired, I tried somehow to escape from this discomfort.
If earlier such simple hand cream even helped me with such problems, now it did not help me. I decided to try something from the popular beauty recipes. And here I share with you my experience. Rather, the recipes of masks for hands, which helped me a lot.
1. Curd mask.
This mask was offered to me by my mother. She says she often makes a face mask using curd, cream. Of course, homemade cottage cheese fat, it perfectly nourishes the skin. Therefore, his hands also soften in strength. In general, to 3 tbsp. l homemade cottage cheese, I added warm olive oil.
This mask should be kept as long as possible. Only then will the effect be visible. And you can just grease the pens with olive oil, and put curd mass on top with a whipped yolk.
2. Mask of mayonnaise.
I would never have thought that mayonnaise can be used not for cooking, but for beauty recipes. But, strictly speaking, mayonnaise is often used as an ingredient in a hair mask. If it fits any type of hair, why not try it as a mask for your hands?
And I decided to lubricate my hands for the night with mayonnaise. Liberally greased hands and put on cotton gloves. In the morning my pens acquired a well-groomed look. It was felt that they were moist.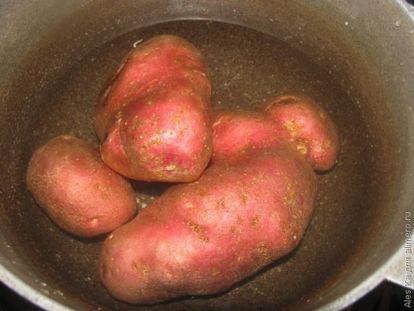 3. Potato mask
I decided to boil the potatoes. Once I heard that potatoes soften skin perfectly. And my hands skin has become very rough. Boiled potatoes I turned into mashed potatoes. You can add lemon juice to it (it perfectly whitens the skin), but my skin was so inflamed that the juice would cause more discomfort.
If desired, you can add your favorite essential oil and mix well. But I did not have this oil with me. I added some olive oil and homemade sour cream. Of course, it turned out very tasty mashed potatoes. But I put this mass in my hands as a mask. Wrapped with cellophane and decided to rest for an hour. After the mask the hands became much more tender.
And what hand masks do you do? What helps you make the pens soft and well-groomed?