Girls, today I will tell you about the tool that I hunted for a very long time and finally reached. I read a lot of reviews about him, and all of them were positive. Of course, I could not resist this fact and acquired a 100% natural facial peeling from Planet Organic.
The manufacturer (Russia) promises a powerful toning and regenerating effect, allowing the skin to breathe and absorb nutrients.
Organic papaya extract nourishes the skin and moisturizes it intensely, and the natural enzyme papain helps speed up the process of cell renewal, evens out skin texture and reduces the severity of wrinkles.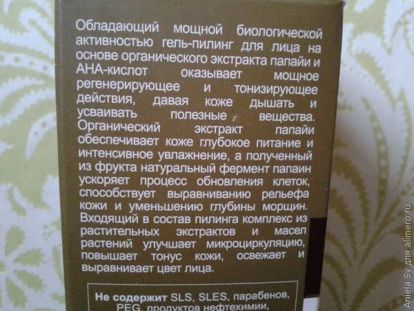 Herbal extracts and oils improve microcirculation, increase skin tone, refresh and even out the complexion.
Packaging and appearance
The peeling is enclosed in a heavy glass bottle made of dark glass, the bottle is equipped with a convenient dispenser that closes the plastic cap. The bottle itself is placed additionally in a cardboard box, which contains all the information.
The dispenser is working properly, not flimsy, well-made, not leaking. The bottle is dark in color, but since it is glass, you can control the consumption of the product, which is very appealing to me. Volume – 50 ml.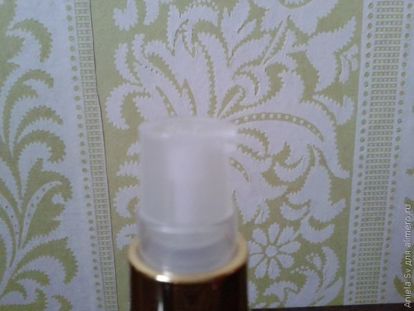 Peeling is a turbid light coffee-colored gel-like liquid with a pleasant coniferous smell. I smell pleasant, but I know that not everyone is so rosy)
I use peeling 1 time a week on the whole face, and 1 time dotted (on the nose and cheeks). Since it contains acids, I use it only in the evening and I must use a sunscreen the next morning so that the pigment spots do not appear.
Peeling is applied easily, spreads over the skin in a thin layer and forms a film. When applied to the wound slightly tingling. After 10 minutes, I wash off the peeling – it is washed off easily, without leaving a film. After washing the skin brightens a little, all the spots are lightened, irregularities dissolve. I really like the effect – the skin is rested, fresh and radiant with beauty.
After peeling, I apply a moisturizer to soothe the skin, since all the same the constituent acids are aggressive.
Composition pleases with naturalness: water with papaya extract and enzyme, apple fiber, citric acid, lactic acid, pineapple enzyme, Bringaraja extract, carrot seed oil, avocado, macadamia, grape seed, guaiac tree, lime, tree and olive, echinacea extract , vitamin F, almond acid, sugar cane extract, licorice, lemon, salicylic acid, vitamin A, rosemary extract, glycolic acid, panthenol.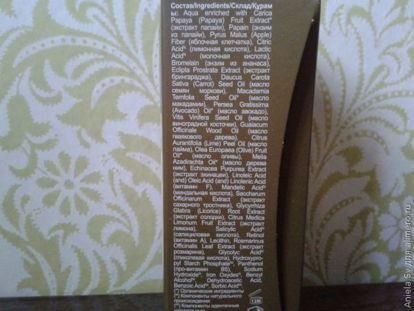 Peeling – yes!
I joined the list of enthusiastic admirers of this peeling. This is a real product that copes with uneven complexion, peeling, and even someone with black dots. I recommend everyone to find this peeling and purchase, because it is suitable for all skin types and costs only 79 rubles!