Any woman wants to stay young. But there is what makes a woman a few years older, takes her biological age. About this and talk.
Beauty has its own laws and secrets.
These secrets I will take careful attention to yourself. It seems to me that if a woman realizes that she needs just a little bit for perfect appearance, then she will not complicate her life with excesses.
Bust of cosmetics, clothing not for age, tan – all this can be a funny cover of a lady who is too picky to herself.
But if you stick to the golden mean in relation to your appearance, you can achieve good results.
So what ages a woman, what should you pay attention to first of all?
In my opinion, the woman ages the following:
1. Gray hair. I will not speak about its causes, but the fact that it is necessary to paint it is a fact. A woman with gray roots looks a few years older.
2. Wrinkles on the neck. I often notice women whose ages betrays the neck. Therefore, this zone and the neckline should be given no less attention than the face and hair.
3. Hands. If you can cover up the wrinkles on your face, then your hands will surely betray your age. Therefore, I do not save on hand creams.
4. Clothing is not according to age. I have already spoken about this factor, but I'll stop again. Agree, it is not very pleasant to see a 50-year-old woman in top and shorts, with sequins and ruffles. Everything should be chosen in moderation and age. I find it funny to watch young grandmothers wearing mini or chiffon blouses.
5. Very bright makeup. Another bust, which is more amusing than young. In ordinary life, light enough makeup. Sometimes you meet women who just want to wash.
6. Perfume. Not for nothing, smells are created for different age categories. You need to take into account your age and select the appropriate flavor to it. I do not understand those women, even girls who use too heavy, sultry aromas. Use light, warm smells.
7. The appearance of wrinkles. I understand that this is an age feature, but you can fight it if you take care of yourself.
8. Cellulite. Now this is not just a problem of the older generation. But as long as there is an opportunity to fight it, fight. Cellulite add you not only age, but also discomfort.
9. Tan. Do not get carried away salon tan, do not overdry skin. She is aging early, dehydrated. Dark skin color adds age, and takes your health.
10. Sad look. Smile, don't be sad. A good mood will distract you about your age, and those around him will not notice!
Relax and enjoy life!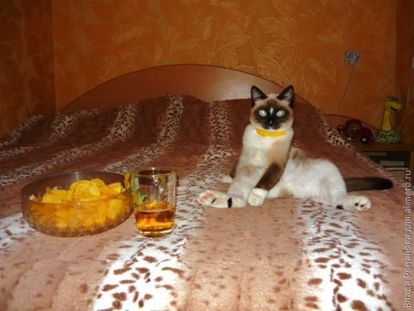 Maybe you know the secrets of youth, share?