Imagine, girls, my son finished the first class, where he successfully studied English, but after a year of study he knows practically nothing. From the verbal smell he now has only that before school we taught on the way to kindergarten. Then we, having fun walking into the kindergarten and back, called everything that we see around: dog, cat, tree, house, etc.
We will learn English at home!
During the school year, I hoped that the teacher's approach and the program would have at least some positive aspects, but alas … My son finished first grade with zero knowledge of English. So I decided to recall everything that I had taught earlier in English, and try to explain this information to the child as much as possible.
This method can be called a skeleton, thanks to which it is possible to layer further knowledge by studying new words. So the child learns his native language in life. I took as a basis numerous tutorials and books for grade 1. Now we have almost every day a lesson in English, which the child is waiting for.
Together with English, we both read and write, and we do mathematics, but English is a favorite subject of English for a child. We begin to learn from this lesson, and only then reading and tasks.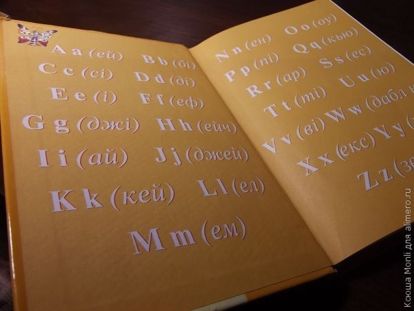 If earlier I thought that a child does not have abilities for foreign languages ​​(according to the results of the first class), now I can say with confidence that the training program was just awful, because after 2 weeks of our lessons with him, the child already spoke with simple sentences.
After a month of home lessons in English, the son calmly asks, makes up sentences, and knows how to write / read / translate more than 50 words.
By the end of summer, the word stock will be more than 200 words. This is quite enough to be one of the best students in the second grade. And this is only the beginning …
After I saw the fruits of my labors in teaching my son, I decided that maybe my experience would help you teach your kids English as well. And, perhaps, you had a dream to start learning a language, but did not know where to start learning, then I will be glad to see you on the pages of home lessons of learning English.
Who is with us in line for knowledge?