This question was asked by my younger cousin. No, she is not a slob at all – she just sometimes becomes discouraged. A teenage sister does not always find the reasons why she should prepare a stack of essays or study detailed biographies of writers.
The delight of the first September meetings with classmates has already been a little bit dispelled. Now, thinking about a heap of tasks and upcoming checklists, Anya is sad. I try to support her, and therefore I find reasonable arguments in favor of diligent study.
First you need to abandon the primitive phrases that not only do not help, but also put into a stupor unhappy student. I have heard such from friends. For example:
1. School is your job.
This is followed by the traditional assessment – this is your salary, which is also questionable. A schoolboy with normal logical thinking will say that at work they give money, which can be exchanged for all sorts of interesting and edible things. But no seller will accept the estimates in the diary.
2. If you study badly, you will become a janitor.
First, I would argue with this conclusion. You might think that all successful businessmen received a gold medal at school! Secondly, there is no need to raise a dvornikofoba, which despises ordinary workers.
3. Do not disgrace your family with your grades!
This phrase a neighbor addressed her son. She attended the parent meeting, and at home she poured the offspring on the first number.
Hmm … So, the child also has the right to be ashamed of parents who did not become heads, luminaries of science or successful entrepreneurs. The neighbor, by the way, works as a conductor, and her husband works as a mechanic. Do they disgrace the family?
4. Get a bad grade – get a belt.
Spanking with rods seems to have been canceled a long time ago, so you should not go back to medieval customs. And it is necessary to study for the sake of something good, kind and light, and not because of the fear of family inquisition.
5. Study well and we will give you …
Yeah, interestingly it turns out: no gifts – no effort. Maybe the child still bargain, if the amount of remuneration is not satisfied?
Looking for a positive
In my opinion, the estimates of happiness will not be given. The child wants to understand what it takes to pore over textbooks. And the notorious is so necessary, and you should have been worn out for a long time. I chose other arguments. So, at school you can:
1. To accustom the brain to intensive work.
Every year, technologies are rapidly replacing each other, so a person needs to respond in time and replenish stocks of knowledge. Employees with a lazy brain are not needed.
At school, children are taught to work with information, to compare facts, to analyze. Benchmarks and exams are similar to brain crash tests. If the material has not been studied, the child is still looking for a way out: trying to write off, uses non-standard thinking. Even this experience will come in handy later at work 🙂
2. Try your hand at different sciences.
For a long time I could not decide on my future profession. To love or be disappointed in any direction, we need knowledge. After school (university) I managed to work with numbers and texts. School knowledge helped in the most unexpected situations, so I am glad that I did not forget to study.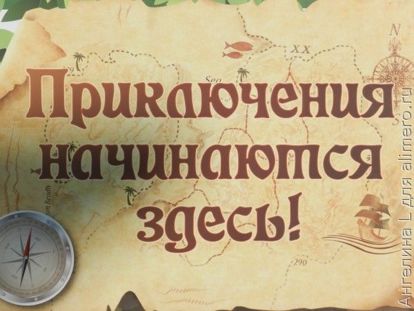 3. Overcome the fear of new tasks.
I have excellent marks in the certificate, but not all subjects were given easily. Sometimes it seemed that logarithms or laws of physics did not submit to the brain, but diligence and ingenuity work wonders. The school gives you the opportunity to fight with your fears and laziness. So why not accept the challenge ?!
I told all this to my cousin. I hope I managed to inspire her. At least, Anya listened with interest, and this is already good 🙂
Dear readers, have you ever persuaded children to study well? What arguments do you think are convincing?