This year our son turned 14 years old. And now my husband and I are arguing whether to let him alone on the city beach. My husband says that our son is already an adult, independent. But I am somehow afraid. For me, he is still a small and sometimes stupid child.
Our Artem swims well. Since childhood, he went swimming and sunbathing with his grandfather. And he swam with us perfectly. But then there was a period – three years, when the son did not get to the beach at all. That was when the grandfather was ill, and we, the parents, had no time.
Then the husband began to devote time to his son in the summer. The husband himself swims well, but can not be long in the water. But the boys, peers Artem, almost do not go out of the water. They play a ball, catch up, dive. Sometimes they indulge in such a way that it becomes scary to me.
Conversation with parents of friends
Now Artem feels like an adult. Constantly motivated by the fact that all his friends are going to go alone. I decided to call several parents of his friends. Mothers definitely say that it's too early to let them go alone. Painfully often write about accidents on the water with adolescents.
After consulting with other parents, I offered a good option. I thought that it would be very good if someone from moms or dads accompanied children. We even pre-scheduled the schedule. But this is all possible only on weekends. And the son wants to go to the beach almost daily. While the issue on weekdays is not resolved.
No embarrassment
After talking with Artem and his friends, I realized that they did not want to look like little children. The son said that he was not a baby. My fantasy suggested the idea. I said that we would not walk with them, but a little separately. Just watch for nothing to happen. And after all, in case of danger, adults will always be able to help. Anything can happen on the water. Yes, and in this heat!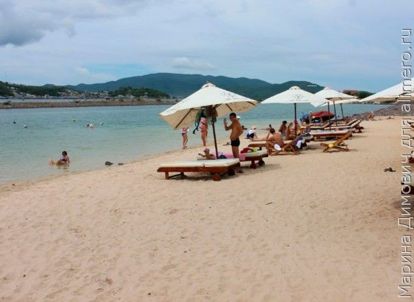 Our teenagers laughed at my words, but then agreed. So there was a way out, so as not to embarrass the children – we will sunbathe with her husband separately.
Question on working days, we decided so – to go only to the paid beach. I personally went with him there once. There, the coast guard around the perimeter. That's where the children will be supervised. And one more plus – there will be no drunken rowdy.
Overwhelming, of course, but we are calm. Yes, and if not resolved – because it will go on the sly. And like all the parents agreed to allocate funds for the sake of the children.
Do you let your children go to the beach alone? From what age did you let go?