We had a boy in class (let's call him Alyosha), whose mother worked at our school. While we were in elementary school, nobody remembered about it. Everything changed when we moved to the fourth grade, and his mother became our classy lady.
Son of a class lady

Alyoshka was a good person, he really studied well, but staying in our class was not easy for him. Only one guy was friends with him, who unfortunately left our school in the 5th grade. All the others were not only not friendly with Alyoshka, but generally avoided contact with him.
When Alexey entered the class, all the conversations immediately subsided – the guys were afraid that he could tell the mother their contents. When he received a good grade (well, by the way, well-deserved), many thought that he was again overpriced. When in a foreign language lesson (which was taught by his mother), someone got a deuce, trying to recoup it.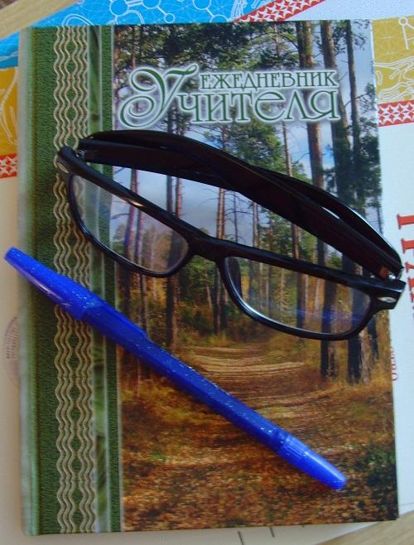 I can not say that our class was cruel – no, it was not. Aleksei was simply not perceived precisely because he was the son of a classy lady. By the way, we had another girl in the class, whose mother also worked at our school. But her mother in our class did not teach, and no one remembered that Vika was the daughter of a school teacher. On the contrary, we often ran into the classroom with her mom if we had to leave some things at school or change clothes for school evening.

Applause and trampling

But the most unpleasant event happened when we were handed certificates. Alexey graduated from school with a silver medal. All the release medalists were called to the stage in the assembly hall. When we were handed gold and silver certificates, the entire hall clapped each medalist.
When the turn came to Aleshka, instead of applause, someone suddenly began to stomp in the hall, and many picked him up. We, who were standing on the stage, were so amazed! We began to clap our hands with all our strength, as if urging our classmates to come to their senses. In the hall we were supported by parents. That helped. After some time, the applause drowned out the tramp, and then it stopped altogether.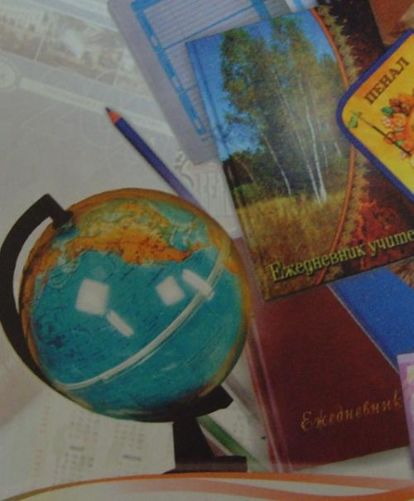 Many years have passed since then, but I still remember this scene with a bitter resentment for our class teacher (after all, she really did a lot for us), and also for Aleshka offensively (he also deserved his medal).

Fear of child cruelty

I told this story to my friend who works at school and who wants to take her daughter Nastenka to her school. Nastya has a small but noticeable congenital cosmetic defect. The doctors said that they would promptly eliminate it not before the girl was 10-12 years old.
My girlfriend is very afraid for her daughter. Next year Nastya will go to school. Her mother is afraid that Nastya will be teasing and offending classmates. Therefore, she wants to not only take her daughter to her school, but, if possible, and take class guidance in the classroom where Nastya will study. My girlfriend believes that children, knowing that Nastya is the daughter of a teacher, will be wary of offending her.
I understand the concern of my girlfriend for the child, but I think that the solution she invented does not at all solve the problem, and, on the contrary, can only aggravate it. But the fear of child cruelty turns out to be the strongest.

Do you go to school with mom?

Personally, my opinion is that a child should not go to school where his parents work. Perhaps the formation of such an opinion was promoted by education in a family where there were (and are) many teachers. My grandfather and grandmother were teachers (the grandfather was the principal in general), but neither my mother nor her sister had ever studied in those schools where the grandfather or grandmother worked. My aunt followed in their footsteps, she is also a teacher, but her son also studied at another school.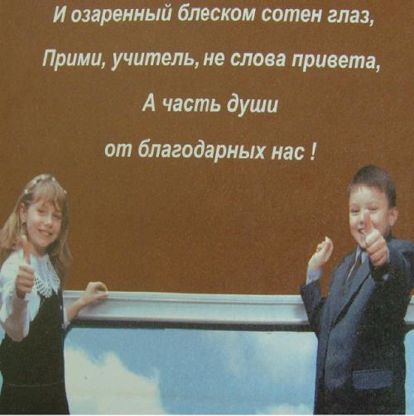 If, nevertheless, a child enters the school where his mother works as a teacher (there are situations when there is simply no choice), then for the sake of his mother's well-being, it is worthwhile to give up lessons in his class.
Were the children of the teachers in your class or in the class of your children? How were they treated?