The cold came. All the more time I want to spend at home, wrapped in a warm blanket, and nowhere to go without the need. But children want to walk in any weather, at home they are bored, even when it is raining or snowing outside. Therefore, we walk on the street every day, whether I want to or not. But our walks became shorter than they were in summer and early autumn. An hour later, we hurry home to bask.
We used to spend weekends spending long walks in the park. But this year we have already closed the season of long walks. We have to invent something to occupy the children at the weekend. At home, they will play a lot even on weekdays, and on weekends I want to change the atmosphere, have fun and make good time.
Museums and exhibitions
When it's cold outside, I want to spend time indoors. Why not visit exhibitions or museums? Even preschool children will be interested.
For the first time, my daughters and I visited the local history museum when they were 7 years old. The girls really wanted to see stuffed animals, but this department was closed for repairs, which made me incredibly happy, because I always feel sorry for animals to tears.
We looked antique furniture and costumes, tools and musical instruments. The kids were delighted! Now we often visit museums, and recently went to the art gallery. Children tend to love these activities.
meetings with friends
On weekends we often visit friends. It so happened that the best friends of the daughters are the children of my friends. Therefore, not only they have fun at a party, but we adults as well 🙂
Children play board games, draw together, watch cartoons or have fun with computer games, and we have an excellent opportunity to socialize.
We do not forget to visit grandparents on weekends. We never go to them empty-handed. Before we go to visit, we all bake a cake or pies together. The children really like it, but how nice it is for the grandmothers, it's just impossible to convey!
Often theaters with children's performances or a circus come to our city. We attend such events with pleasure! To make it even more fun, we try to take friends with us.
After performances or performances, we always go to a cafe where there is a playroom for children. Perhaps children like it even more than the theater 🙂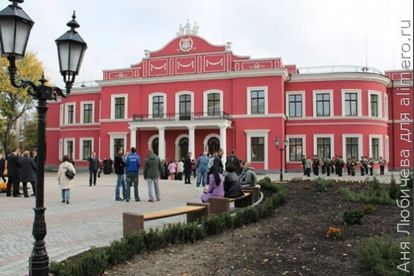 Dear readers, tell me, how do you have fun with children on weekends? What places are you visiting?