Because of the study and the abundance of extra classes, it became very difficult to break somewhere outside the microdistrict. Judge for yourself, we have only one free day plus a weekend. And if you add to this homework and the desire to just relax, free time is very little.
Despite this, we still manage to diversify our everyday life with additional impressions. Hope our experience will be useful for you.
All that I love in the fall are lovely sunny days. When it is not so hot as in summer, but not quite cold. Just in the fall, fans of mushrooms are activated, for which often, as you know, the process is more important than the dishes prepared from the extraction.
My grandfather is in charge of the mushroom part, he can walk with his granddaughter through the forest as long as I like, until I start calling and call home. Our holiday village is located near the forest belt, where there are excellent maslata, aspen birds, and even boletus. Therefore, if the weekend and the beautiful weather match, we will certainly go to the cottage!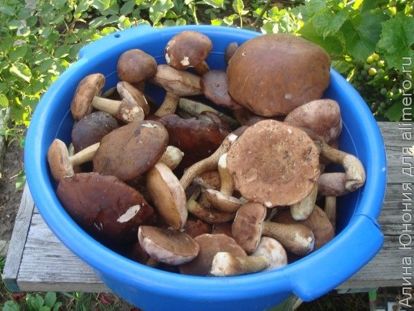 City walks
For the fourth year, we traditionally attend the exhibition of chrysanthemums, which is held every autumn. All this in the fresh air with amazing views of our city.
You can diversify the outing with the help of a blanket, a thermos and sandwiches. The only negative: a lot of people on weekends, but on weekdays you don't want to miss school …
I don't know why, but every year my daughter wants to go to catering establishments less and less. If earlier it could be carried away for a few hours with drawing or creativity, now she prefers an active pastime. She needs to run, walk, jump, whatever, but not sit at the table.
Therefore, no matter how sad it is to celebrate this, the only thing that can carry children away is the phone / tablet. Some institutions have children's rooms, but there are mostly kids.
Alternatively, you can go to the suburban complexes with trampolines and other mini-zoos, but this is, firstly, outside the city, and secondly, not cheap.
A great option for cold weather is shopping and entertainment complexes, of which there are several in the area. Honestly, I do not really like them for the abundance of children and the chance to catch the infection, but sometimes I have to give in to my daughter.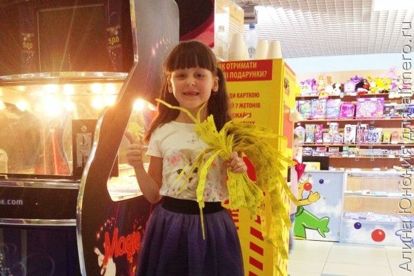 Here is the opportunity to leave the child in the huge labyrinth for an hour, and play with slot machines along with the child. In addition, many of them are not just pumping out money, but developing strength and ingenuity.
Sometimes there is neither the strength nor the desire to organize something, to go somewhere … Besides, now my daughter is so good friends with her adult girlfriends that she is even ready to exchange a trip to the slot machines for a walk with them.
We often take bicycles or scooters and go to a nearby square, where children have a half to two hours to sleep without their back legs. Moreover, now our children have begun a period of active communication with their peers (companies, gangs, passwords, turnout, etc.), so a walk for the daughter is always a joy.
Now we are trying in every way to catch all the beautiful moments that autumn can give us. After all, very soon the cold will come, the snow will fall and there will be no opportunity to spend so much time on the street!
How do you spend time in the fall?