So where is she after all? is rolling? Especially in this way, presented below …
To work, to college or on a date … go to the car catchers no longer interested, they prefer walking with a breeze. Though I myself am still very good at nothing – I belong to young people))) but I am horrified by what I saw.
Hooks – modern current, these are the guys and girls who ride on trains, it all started with electric trains, and with the onset of cold weather, the catchers moved to underground.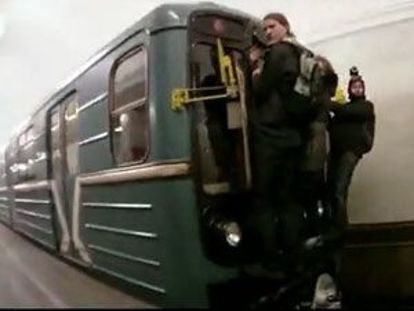 Probably imitate a favorite children's cartoon and strive to be like their idols – Gena, Cheburashka and Shapoklyak!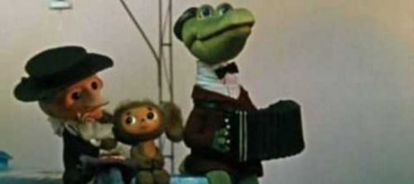 It would be funny if it were not so sad …
Why earlier, not so long ago, children dreamed of becoming teachers, cosmonauts, pilots, mastered the tractor and sewing machines, and now they are trying to ride an iron horse?
I myself have children growing up and I already think with horror, what can I pull them with, what Adventure? If you want adrenaline rush – why not do it extreme sports? Downhill skiing, rock climbing, skydiving, rollerblading and cycling in case of emergency.
But no – young people want cheap and cheerful. And for sure – so either alive or dead, there is practically no average. How many young guys have already died because of such stupidity and carelessness under the wheels of trains and from high-voltage wires, one second and no man. Anyway – nothing stops. They continue to cling, shoot themselves on the camera phones and share on the Internet, they say, look what I am cool.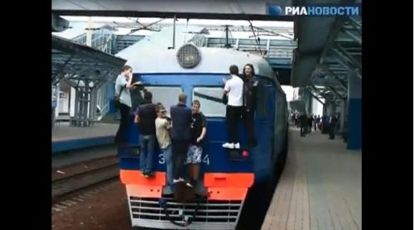 Only here is not cool, but stupid.
It is impossible so scorn about your life.
It is impossible endanger your friends by speaking weakly to you?
It is impossible to create problems to other people by doing so is unwise – after all, train drivers are then held criminally liable for errors committed by catchers.
And where is our state, police, law enforcement? Penalty for the whole breeze ride 100 rubles, and if they were pulling them off the prison they could have saved the lives of many children who, following the advice and examples of experienced catchers, do not save their young fate …