Last year I was sent for retraining to a pedagogical university. I received my pedagogical education, however, in 1991; Now I had to get a higher pedagogical.
Honestly, I was reluctant. But the very first lectures and workshops completely changed my attitude towards pedagogical science, and every new day I didn't go, but happily ran for the next classes.

What's new in pedagogy?
It struck me how the science of pedagogy has changed over the past 20 years. The most pleasant discovery – now the relationship in the pair of teacher – student is considered as subject-subject, while earlier they were subject-objective.
What does it mean? Modern pedagogy asserts that in the process of learning not only the student learns, but also the teacher himself. They enrich each other. In addition, the teacher and student act as partners. And the student has the full right to express their own thoughts, their own opinions.
Previously, about this and have not heard. Learning was often authoritarian and downward – the teacher speaks, translates knowledge, the student listens, perceives. The apprentice was the object. Now the student is a subject – he himself extracts knowledge from the material provided by the teacher. And the training has already received the character of a democratic one.

Modern forms and teaching methods
Another pleasant surprise was the appearance in pedagogy of new, modern teaching methods that help to make any lesson interesting.
With us, students of courses, conducted classes in an interactive form. We sat in a circle, performed various tasks and exercises, we constantly invented something ourselves, formulated, painted, pasted.
I recalled the boring school lessons and thought what a modern teacher could be — take any interactive technique and conduct a lesson on it.
Even the most complex topic can be presented in such a fascinating form that every student can understand and put into practice.
We had classes in the form of an interview, a French workshop, a law firm, an aquarium, etc. The main advantage of such lessons is that the students themselves are actively involved in the process of learning and, naturally, learn them better.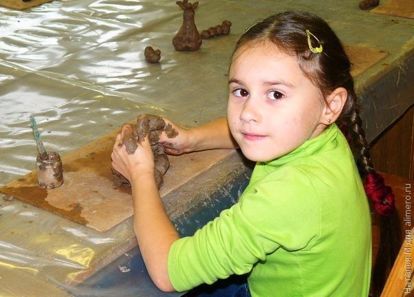 But where are all these innovations?
However, when I began to ask my son, then my friends, whose children are attending school, how their lessons go, I was very disappointed.
What are the new methods and technologies? In school, everything is as before. The teachers are still authoritatively presenting the theory from textbooks, they are still scolding students who have not done their homework, are still being moralized and reproached. And our children still do not like school and suffer.
After thinking, I understood why. The average age of teachers is such that their teaching at the pedagogical institute took place even under the old textbooks of pedagogy. Therefore, they teach in the old way.
Yes, it seems everyone is being sent to retraining and advanced training? And in the same place should they give all these new techniques? And I thought so. But, probably, not everyone is able to reorganize within themselves and begin to learn in a new way, just as they were taught already in these courses.
In general, it remains only to dream that the teachers finally restructured and introduce in the educational process the achievements of modern pedagogy. Or … what will come the young teachers who have not heard of the old pedagogy!


Oh, I do not know – all hope is only for fans of their work, perhaps the successors of family teaching dynasties. in fact, in 90% of cases, those who, due to stupidity and laziness, do not work in commercial training centers or simply in commercial firms, go from the new generation of students from the university to a school. I finished school almost twenty years ago — and this was one of the best schools in the city — so, we had ONE — the only teacher with an internal, innovative approach. she led the story in high school, and after lessons, students from several parallels (both ninth-graders and eleventh-graders) came to her – and already students graduated a year or two earlier to listen, share and discuss. She was an extremely difficult person, but at the same time very deep, knowledgeable and intelligent … in the end, this elective was covered up: the head teacher was jealous of her success, and the teacher was simply kicked out in the middle of the school year. ok yes In general, this whole story is one of the most difficult and most important memories of my school life.
Now good schools have an excellent technical attitude (interactive boards, printers, scanners are in almost every class), but the education is somehow too entertaining, or something has become. They say, so pedagogy adapts to a new generation of children, mad at the topic of computer games and information attack … but somehow all this is sad. although what I like is that children from elementary school learn public activities, both collective and individual, not necessarily have several projects for a year, write essays, speak at conferences … well, there are many interesting things … even those federal intellectual contests that some comrades are actively throwing mud at – today, for example, they prepared the annual Golden Fleece test with their son. Last year, he did it with his grandmother, and his grandmother changed his mind to a hundred rows on what crazy questions, where would I get information on Norse mythology ?! so what to hate – these contests are designed for the fact that the family knows how to use search engines on the Internet)) well, we sat for an hour today – we found the answers to all 50 questions on the history and culture of Great Britain. In my opinion, cool. he solved 12–15 questions himself: he found what was related to literature + something from history, according to paper encyclopedias. and everything else on the network – so I'm learning to search the Internet slowly (he doesn't have personal access to the network, I think it's too early). in general, very satisfied with each other.
sorry for the multi-letter
It seems to me that in time the need will disappear in schools. children will be able to learn online everything in the world. right now unlimited amounts of information are everywhere. about any science fiction in the form of chips that transmit information to the brain, while I am silent, but in general the education system is now such that it becomes scary.
although about the partnership between student and teacher – I liked this idea. the teacher cannot be objective (like any other person, even a guru). objectivity does not exist anywhere else.