My daughter is already 6 years old. It seems that she is so adult, we must actively develop her, stuff her with all sorts of knowledge. But when I look at it during the game or see inflated lips and tears, I still see it as a baby.
So I think how hard it is to load a child of 6 years so that overly adult employment does not crush a fragile childhood?
Sport

After analyzing what my child is doing, how much time and energy it takes, I decided to give up something, and wait a little with something.
First on the agenda was sport. Rhythmic gymnastics, training 3 times a week for 2-2.5 hours. And so far, next year there will be at least 4 to 3 hours. Accordingly, determining what it will occupy in the future, we must immediately focus on this factor.
Music class

And I was oriented: before giving it to the music class, I asked the school if we could not play a musical instrument, but only choir, vocal and solfege. The head teacher was not quite happy that we prefer to play instrument sports, but still said that it was possible.
So at the moment, the baby already has 2 hours of chorus, 2 solfeggios and 7 hours of gymnastics (next year there will be another 1 hour of vocals and 12 gymnastics).
At first, I also wanted to take 3 hours of English at a language school and 2 – an IZO-studio.
What's wrong is not good

Now I had to give up some of my ideas. Let him not draw, let him sing. It's a pity of course to see her drawings, to know that there is an opportunity to develop and not to use it. But in the end, all the same, once we would have to choose – to sing or draw. And the ability to sing is still more pronounced.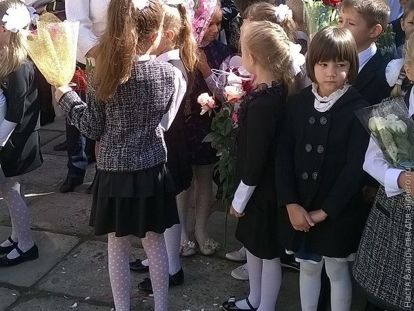 How to understand how many extra classes you need?

And what are my ambitions, if the child does not pull? Probably, she would have visited everything, if I had taken her. But how much new material would she remember and take? That is the question.
Besides, I see how she falls asleep in the evening: quickly, nervously, with me in an embrace, – which has never happened. And this despite the fact that the child sleeps during the day at school for 2 hours in a row. Without daytime sleep, we would not pull the school load, not that everything else.
Positive and negative

It turns out that the wishes of the parents and the capabilities of the child do not always coincide. The six-year-old is still quite a baby and should not be overloaded too much. Otherwise, it may give the opposite reaction, the child will lose working capacity.
But even without additional employment it is impossible, otherwise children will spend all their free time on the TV and tablet. And so, if you correctly build a schedule, then the forces will be engaged, and the habit will appear, and most importantly – discipline, the ability to plan and spend time.
At the moment I decided to see how the baby will cope with the existing load, and only then, as far as possible and willing, add something else. Although they say that those who have made a bid for professional sports, everything else should be forgotten.
How busy are your children after school or lesson?