Despite the fact that we have breakfast and lunch at school, I consider it necessary to put my daughter in a backpack with some food to eat at the break. For these purposes, even ordered her a special lunch bag for extra comfort.
I remember that during my school years there was a cult of food in our class. Probably, even the textbooks we had were not as many as sandwiches. And every change we got our stocks, shared, changed. In general, we loved to eat, something to hide. True, our sandwiches didn't go beyond sandwiches. Now, of course, the choice is much larger. So what better to give the child to school to eat?
We have a cooler with drinking water in our classroom, so the child needs only its own personal cup from unbreakable material. But for many children I see bottles with different drinks. These are mainly compotes. Of all the diversity, my daughter prefers water, so with her I do not give her anything.
In addition, I do not really like the idea of ​​drinking bowls and bottles with so-called sports caps. Already after several uses, the remnants of the drink accumulate in them, because not all of them are washed as thoroughly at the end of the day.
Alternatively, you can take a bag of juice to the child, but, again, this adds weight to the backpack.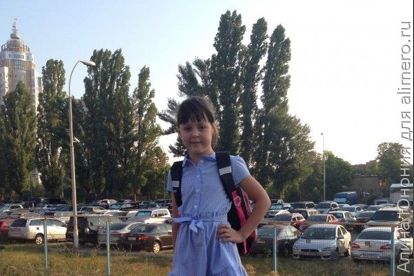 This is, of course, the most popular, but far from the most useful option for snacking among schoolchildren. However, the utility can be increased if you make something like a sandwich with vegetables and greens, but not all children eat this.
From sausage, the daughter prefers boiled sausage, and it was these sandwiches that she decided to take to school with her. I also consider chops or cheese sandwiches as an alternative.
As an option, I plan to sometimes give my daughter a piece of pizza or puffs with homemade cheese, which she loves very much.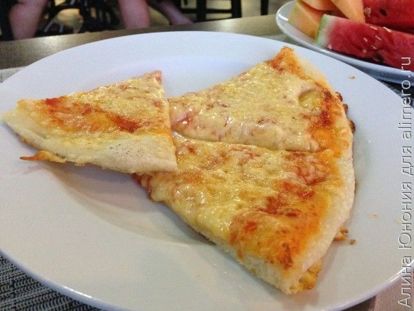 This, I think, is the best option for recess. And useful, and not so calorie. Therefore, I certainly put washed apples, pears, plums and peaches in my backpack.
Not the most useful, but probably the most favorite way for children to eat. We rarely have a sweet home, except sometimes I buy biscuits, croissants or muffins with a filling. I like the fact that they are issued in individual packaging, so they are convenient to carry with you to school.
Of course, you should not give the child with them all at once. After all, the school should have time for communication, games at recess. Yes, and we feed in the dining room, fortunately, quite dense and nutritious.
And what of the food you give children to school?