The economic changes that have taken place in society lately have led to a social stratification of the population. It is no secret that we all now have quite a different income and occupy various levels professionally. This situation could not but affect the children, their relationships.

Conflicts

Conflicts based on belonging to a certain group of material well-being have become more frequent in the children's environment. In one class, children from fairly affluent families and families who are in a difficult situation are studying.
In our class, such disagreements have become the norm. Only children from families of not very well-to-do people incite them, trying to prove that they are not worse. Wealthy children surprisingly calmly respond to all attacks.
The situation in the classroom has developed quite difficult.

Stumbling block

Not for the first year two girls from the village, Gul and Nasim, are studying with her daughter. While everyone was small, their relationship was very good. The girls are very good, kind, helpful. But due to the limited financial resources of their parents, girls stand out a little in class.
They do not have such phones, they are dressed a little worse, and most importantly, they do not have computers that are so keenly needed in a modern school. In the past two years, it was on this fact that the attention of teachers giving assignments whose performance is connected with a computer began to concentrate.
In the class, no one paid attention to the fact that girls do not have the opportunity to print a paper or make a presentation. Children as they could and helped each other. But everyone is getting older. Girls are uncomfortable because of this situation. They became aggressive, picky, rude. Frequent conflicts.
Gulya and Nasima began to skip school. If earlier they asked for help, now they began to demand it, and in case of refusal, various indecent statements follow. In addition, their requests began to expand, even to bring porridge in the dining room, pick up a book.
It is clear that girls are trying to assert themselves in an affordable way. Attention is focused on the appearance of children; at any opportunity, not just taunts are released, but insults are addressed to children who, because of the status of their parents, do not need to prove anything.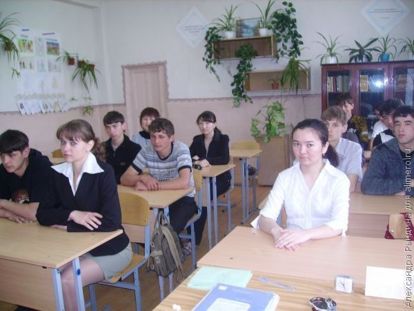 How to be?

I am very worried about my daughter. Our family is neither rich nor poor. We have no complexes about the material level. I try to educate my child in respecting a person for his inner qualities, not his shell. Now it is very difficult to do.
Coming from school, she tells how some guys behave. All these conflicts interfere with the main goal – learning.
I understand that this behavior is a defensive reaction of children, but the fact is that it is encouraged by parents. How to be? I dont know. How to explain to the daughter that not everything is measured by the ruble?