As if, in the continuation of my past topic, my daughter on the way to school this morning issued the following maxim: It's bad to be a mother !. What surprised me a lot. But a couple of leading questions clarified the situation.
What is the difficulty?
It turns out that the problem is that mother has a child. And the problem with the child is that he does not obey. Apparently, my daughter had a feeling of guilt. The night before, I was very nervous about her pack fees for school.
The whole process took exactly one hour and ten minutes from her, half an hour from which she was looking for a toy for a Spanish lesson. And when I found it, I discovered that Spanish is not in her tomorrow, but the day after tomorrow. In general, the mother suffered, and the child, apparently, remembered it well.
And I was once again amazed at the amazing fact. How strong is thinking in children and how does vocabulary lag behind. Sometimes it seems to us that the child is telling a little bit of nonsense. But if you try to understand the course of his thought processes, correct the semantics, you will find very reasonable thoughts.
Find the right answer
Realizing something that confuses my daughter, I internally tensed, feeling the responsibility of the moment. My answer should make her understand that she is, in spite of everything, a wonderful child, with whom it is not at all difficult to live with. And in the long term – do not be afraid to have your children.
First of all, she explained that no child is born obedient (with a hint that she is not the worst child in the world). All small children do not know how to obey their parents, and only know how to demand what they want. When they are born, they do not know how at all. The task of parents is to teach them everything, including communicating with others.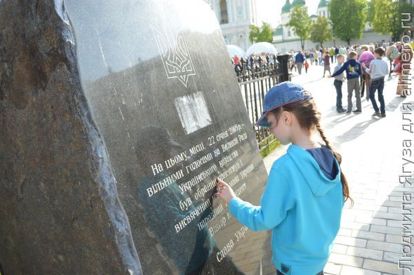 Secondly, it is not always necessary for parents to have their child unconditionally obeyed. There are moments when it is necessary to negotiate, and there are situations when it is really necessary to do it only in the way mother says.
For example, if she says to wear a winter coat, hat and boots when going outside, then it is necessary to wear them, not a summer dress and sandals. If your mother does not allow something to eat, then this is also dangerous for your health, and then your mother must obey.
But if we plan to go for a walk, I want to go one way, and you want the other, silently doing what my mother requires, not necessarily. In such cases, it is necessary to agree that all was well. In the end, I want my child to be able to express and defend his opinion without being afraid of the authority of adults.
Of course, everything was hardly perceived and digested 100%. But such statements from a child are an excellent indicator, in which direction to talk and what to pay attention to. Do you agree?