My daughter is very sociable. Not only does she have time to be friends with her classmates, she also regularly tells me about girlfriends and friends from parallel and even older classes.
We recently returned home with her girlfriend, so the girl told me: Do you know, your daughter is more friends with boys than with girls! I do not know what this information was for, but the fact remains.
If earlier we had one best friend Dima, with whom the daughter is friends since the pram age, now their number has increased. Closer to six years, she drew attention to the older brothers of her girlfriends, often our big company walks together.
With friends, my Leah behaves on an equal footing. Children have many options for walking, from cycling to ball games. True, neutrality in a relationship ends when sympathy appears. However, in adults in the same way, right? 😉
One day, the daughter said that she and Dima had decided to get married. So what if they are 4-5 years old, but they really want a limousine, a beautiful dress for the bride and a suit for the groom. With the wedding, we decided to postpone, which did not prevent the children to continue to communicate. Until now, we have a tradition to exchange cute presents for all the holidays, once it came even to the valentine in the form of a heart!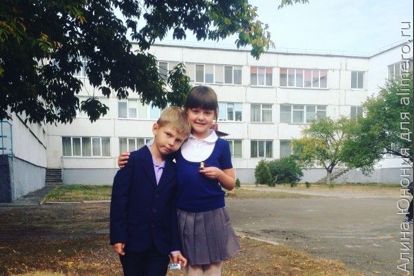 On one of the matinees, my Leah drew attention to another boy, he was very beautiful dancing. And when, on someone's birthday, he invited her to dance, my girl suddenly decided that now she would have to love both fans, because she cannot choose, and why?
True, she forgot about all her hobbies as soon as she started school. And if Dima waits for her every day and is ready to go to class with one couple, then Leah sometimes makes a choice in favor of others. Who knows, maybe this female coquetry thus begins to manifest itself?
Touches that before going to class, the daughter has time to greet a dozen boys from other classes. And recently we had a male holiday, so now, instead of one traditional gift for Dima, we had to cook some more for new male friends.
So far, such a manifestation of sympathy is quite innocuous and usually, in fact, is just a friendship. I am in no way going to scold or reprimand my daughter for this behavior, I do not see anything wrong with the fact that the child has many friends of both sexes.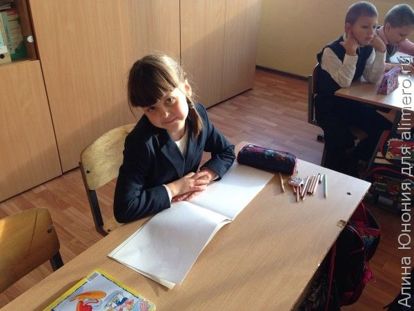 Some moments make it possible to feel like an adult, but children love it so much. I am extremely glad that my daughter shares with me all the experiences – who defended her, who treated her to candy, and who shared her markers.
In turn, I try to educate in her the right tactics of behavior with men. Although, why lie, I myself am not an ace in these matters. At the very least, I'll tell you that you shouldn't advertise your feelings too much, I remind you of your self-esteem and attitude towards the woman as a whole.
I believe that a man should protect, protect, praise and appease his woman. First-graders can do all this, only, of course, childishly. This and the help with a heavy backpack, and the proposal to undercut the pencil and protection from detractors, and flowers with or without. Who, if not boys, should do it, what do you think?
Girls, and how do you feel about the sympathies of first-graders? Have you come across this?