Should I give children pocket money to school? Many parents ask this question before the start of the school year. I am not an exception, but my experience tells me that …
When I began to give my eldest son money to school, I noticed that crumbs of strange origin began to appear in the backpack. Then, after a more thorough investigation, I realized that these were crumbs from chips and crackers.
These are the foods that I do not allow to eat my children. And here in school is complete freedom! Hooray! You can eat everything until mom sees. I think that the 10-year-old boy is already able to choose the forbidden fruit for himself!
As it turned out, most of his classmates have long sat down on harmful products. From cola to any cereal and snacks. Naturally, the herd instinct works, and the son goes after the crowd, although he knows perfectly well that I do not allow to eat these foods.
I decided to quickly fill up the question of feeding – a couple of apples, my mother's biscuits or, in extreme cases, ordinary buns.
Money and hazing
Buying podnnyushek is not the worst sin. There are high school students in the school who very skillfully take money from younger children. They play money cards!
I learned this from our class teacher. She noticed that children come with changes in some kind of upset and disheveled. And they play cards for money, for desires and even for all sorts of trivia in the form of cool pens or expensive pencil cases on the windowsill.
This is another reason why I stopped giving money to the child to school.
And here again is the first of September. Again school and new worries. This time, my middle son would go to the first grade, and the teacher recommended giving children pocket money.
The school's diet deteriorated and she solved the problem dramatically. A couple of kopecks a day and for this amount the teacher is going to feed the children.
But not everyone can provide pocket money to their children. For some parents, even these pennies are a very high amount per week. Yes, and I do not think that the teacher will be able to collect and feed the children with this money. I think that anyway moms will give bags to their children with homemade goodies.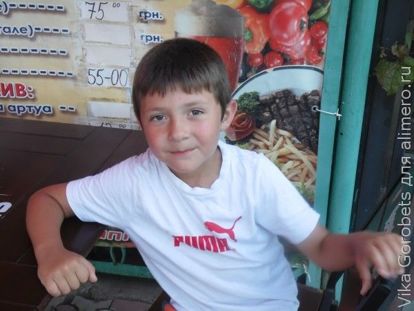 So what to do? Give money or not give? If you don't give the child money, you'll look like a freak, and if you don't, they don't know where they will go: in favor or settle in the pockets of high school students.
But still around a lot of temptations – shops, shop windows, advertising and ice cream around the corner!
I would very much like to hear your opinion on this. Do you give your children pocket money to their children to school?