A few days ago I heard the opinion that a mother cannot be for a child either a whip or a carrot. It is not educational and disorienting the child. Mom should always be a cake for him, and dad plays the role of the whip.
Substantiation of approval


I do not know who invented this statement, but my mother, who told me this maxim, expressed the following. A small child perceives mom as the only safe place. Sometimes it is enough for him to come and hold on to the hem of the skirt in order to feel protected.
Based on this, mother should always play the role of this haven. And if she begins to play the role of a whip, the child has a contradictory picture in her head. It would be desirable to cuddle up to mom, and it is terrible – suddenly it screams or screams. This role of a strict educator is assigned to the pope.
Dad has to delineate the framework of behavior, punish, and mom – regret, but do not cross father's prescriptions. Hence a new statement was made that marriage should always be strived to be maintained at any cost in order to maintain this balance in the upbringing of the child.
What angered me


Firstly, this categorical and one-sided statements were extremely surprised. Is it possible to divide the world of the child into black and white? After all, such elements in nature simply do not exist.
Secondly, a strange position to make a monster out of a father. After all, the child also loves the father, albeit in a slightly different way compared to the mother. From him, after all, he is also waiting for love, affection and understanding. And dad, it turns out, is not supposed to behave with a child like this – one parent cannot be a whip and a carrot.
Thirdly, how can a child perceive a mother adequately if she is always white and fluffy for him? It seems to me that the child should see with the mother (and the father too) the whole range of emotions.
Then he will understand that anger, irritation, and longing are normal conditions that every person can experience. He, too, is experiencing them himself. Moreover, from his parents he will learn to cope with them.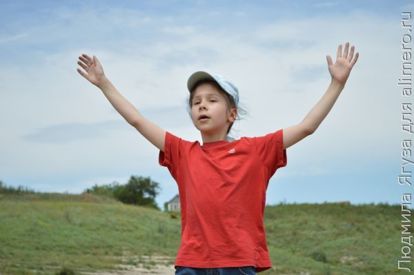 How do i do


I used to be very reproached for the outbursts of anger towards a child. I didn't want to be my whip at all; I always wanted to be a sweet gingerbread. But then I realized that it was simply unrealistic, at least at this stage in life.
Perhaps by the age of 80 I will have enough life experience and the right words to achieve the right behavior from the child without anger. Now I just watch my reactions and try to cope with them. If it does not work, I do not reproach myself, but I am looking for a reason why it did not work out.
But I think that being a child and a whip, and a carrot, is very useful if you keep the proportions. Do you agree?