New changes in legislation regarding schooling affected not only the principles of teaching. For example, in a class with all children, children can study with some disabilities – for their socialization. In the class of my daughter is studying just such a child, so we felt these innovations for ourselves.
Problem child


The girl who studies in my daughter's class has small orthopedic and ophthalmologic abnormalities. This would not be a problem if the child did not have mental disorders. It may, of course, not be in the psyche, but no one warned us about this girl and her possible behavior.
And we build guesses on the basis of her daily actions. The child beeps and screams in class. Just like that, in order to attract the attention of the teacher. When the teacher ignores this behavior, it can scream so that it is audible to the whole floor.
With children behaves very aggressively. May come and hit on the head. Well, if for the fact that the child was teasing, but beats even those who want to help her. She also has a less radical way of communicating with classmates – spitting.
In general, children are at a loss, parents are outraged.
My position


On September 1, I saw this girl among the children of the class and, in principle, was even glad that my daughter would study with such a child. Still, from childhood it is necessary to instill the concept that people are different.
There are people with physical disabilities, there are peculiar. The world is not a pink fairy tale, there are other shades in it. Well, when a child understands this from an early age and learns to communicate with such children.
But when I learned the details of the behavior of such a child in a team, I was horrified. I do not want my daughter to receive this experience at the cost of gaps in knowledge, not to mention damage to her health.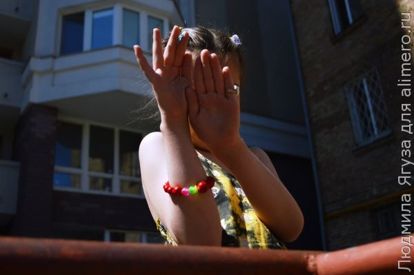 What is the problem situation


I thought that this behavior of the child is connected with the fact that she had not been in a team before and simply does not know how to communicate with other children. It turned out that she went to the kindergarten.
Mom appeals to the law that permits the presence of such children in a regular school. But for some reason he forgets about what is written in the law: such children must be in class with the attendant. Our classmate has no such support.
On the one hand, I can understand a mother who has been raising such an unusual child for seven years. But on the other hand, I do not want mine to become a victim of the socialization of a problem girl.
Have you encountered such a situation?