Politeness I have been taught since childhood. However, it's not something to be taught, it's just that in our family it's customary to be polite not only in public, but also within the family. This wishes of good morning, bon appetit and many other little things that we have always done and are doing without even thinking.
I love educated and polite children. I love it when a child knows his place in society, and does not consider himself the center of the universe, as is now often the case. Of course, this is due to new trends in education. It is fashionable not to raise a child, to give him more freedom and rights. But more does not mean maximum, right?
Without it in any way. Whatever one may say, but parents for a child are authority and an example to follow. And by the behavior and manners of the child with a very high probability can be judged by the climate in the family.
A child in the house is an excellent opportunity to follow more about his speech, manners, and behavior. It makes no sense to scold a preschooler for the fact that he did not hold the door to his mother, if he had never seen what his father was doing.
True, we have a nuance: the fact is that children often cannot tell a joke from the truth. So, my husband and I can sometimes fool around and the daughter then tells us that mom and dad used to beat with a pillow, and mom threw candies at him.
I can not say that I participate in the selection of friends for my daughter. Perhaps the reason is that somehow it always happened with us that all the children of my girlfriends are both polite and educated. When I meet, I always greet not only the mother of the child, but also the child, I am interested in how he is doing, what news, etc.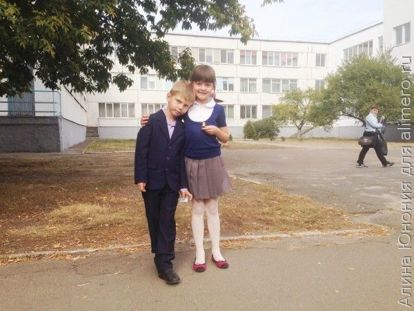 I like the fact that at the age of five I almost stopped quietly prompting my daughter to say hello or say thanks, these actions have already been brought to automatism.
I would like to cite a few examples, although it is ugly to discuss other children. I have a friend, not very close, but our children periodically intersect at the site or some events. Mom is a very intelligent woman, a scientist, but her son, to put it mildly, is far from politeness.
The fact that he never greets me and does not say goodbye, I no longer notice. I also do not like that he can approach at any moment and deliberately defiantly interrupt our conversation. In dealing with adults, he is not that rude, but very close to it. And recently I noticed that notes of mannerism, incitement and attempts to humiliate other children appeared in his behavior.
Honestly, I think about limiting his communication with my daughter. It seems to me that 6-7 years is too early to weave intrigue and incitement to the weak. Yes, and in games the boy often tries to assert himself at the expense of other children, handing out roles you will be an ugly toad, and I am an excellent prince.
I will not be original, but I don't know other methods of educating a child in politeness except as a personal example and constant conversations on this topic. In our life, and so lack of dullness, sadness and aggression, so let's try to be smiling, friendlier, friendlier.
It would seem a trifle, but every polite act (especially if it comes from a child) – makes the world around us kinder. This and help for older people (hold the door, help to read the fine print on the price tag, tell the way, etc.), polite and respectful attitude towards parents and adults.
And I am sure that I will not have to blush for the behavior of my child in my absence (which, by the way, many parents are worried about). I am sure, because this result was preceded by my long work. By the way, I occasionally work with children of preschool age, and, you know, one out of ten addresses you to me. This, I believe, is a gap in education.
And how do you feel about childish courtesy? Have you ever encountered frankly impolite children?