One day I heard the opinion of a reputable child psychologist that physical education at school today, as it is, is an unnecessary and dangerous thing for a child. And not only from a physical, but also from a psychological point of view. Since it was not possible to oppose the psychologist, I will argue with you.
Psychologist position
The main argument expressed by the expert is as follows. Children have different physical development, different abilities. And they are forced to perform the same standards. As a result, a child who is unable to accomplish something due to his physical development or special features, gets a psychological trauma.
Even if the teacher doesn't speak to him about this, classmates will see and be sure to be remembered somewhere and will be able to laugh. Yes, and the child himself is also able to adequately assess their capabilities in relation to others. Therefore, physical education should be at school to cancel.
Perhaps, of course, the opinion of a specialist has other reasons, but only this was expressed. And it terribly outraged me, because of my last education, I, including the physical education teacher.
First of all, I had a counter question: is it possible that in other subjects children have the same abilities and talents? After all, physics is easier for one person, mathematics for another, biology for the third, languages ​​for the fourth, and so on. And here, children are also able to independently assess each other's abilities.
My girlfriend in the school on the control of math always sat down so that we have the same option. I gave her my draft so that she drew something, for which it was possible to put a three. She went to additional classes to the teacher, but still aware that to understand mathematics, even at the school level she was not given.
And nothing, no injuries or ridicule from other students. Similarly, with physical education. If the child is not given a run for long or short distances – this has never been a reason for ridicule, even if he cannot compensate for this with other achievements.
At least in my school it was like that. No one felt flawed.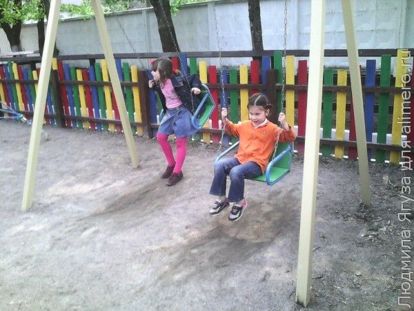 I agree with
And I agree with the fact that quite often physical education teachers treat their duties formally and scratch everyone with the same brush. In fact, according to all norms and requirements, children in the classroom should be engaged in each in their group in accordance with their state of health.
But it is extremely difficult to put this into practice, considering how many more papers there must be filled by the teacher. He has practically no time to prepare for the lesson in accordance with the requirements of each group.
But each teacher has something to say about the complexities of the relationship between norms and requirements and practice. Therefore, I am in favor of physical education in school. And you?