I am a third-grade mother. For the third year my son goes to school and he did not take any good from this training. Unless permanent ARVI, and still problems with sight because of constant loadings. In general, I increasingly think about home schooling and for this I have several reasons that I want to share with you.
First, I want to talk about why I believe that the child did not take anything good and interesting from school.
In the first grade, practically most of the time at school was devoted to learning how to write, read and read correctly. We successfully learned to do all this even before school, so the child sometimes even missed the lessons, because the teacher never had time to do even those tasks that need to be done in the classroom. It is not surprising that she set home her homework and loads all the tasks that she did not have time to explain to children at school.
The child's regime has dramatically shifted towards increasing the time for homework preparation. I wasn't even talking about circles and sections, as he didn't have time even to play on the street. In such torments, the first class flew, and we thought it would be easier next year.
It is worth noting that the school program is extremely miserable and boring. In the classroom, for example, in order to make 10-15 examples, children spent about 10 minutes. Then another teacher checked the results with the correct answers, which was lost an additional 10 minutes.
On the school curriculum of the English language, I generally keep quiet, because if I start writing about it, then there will not be even an hour to read my negative review.
So, during the summer holidays, I studied English with my son in a normal program, and he also did 100 mathematical examples in 20 minutes using a program for studying mathematics.
During the summer holidays, we studied a book on English for grade 1 using an additional textbook, and the child also made 10,000 mathematical examples, spending 15-20 minutes a day on math.
Not only I was pleased with the results, but also the teacher. The child finished the second grade as an excellent student, although the children did not have time to do anything again at school, and everything had to be finished at home until the very late evening.
During the summer holidays we did not forget about studying again. The child read a lot, as he likes to read literature about nature. In addition to reading, we went through a book on learning English for grade 1 and almost finished studying a book for grade 2. Studying mathematics with the help of a computer program was a pleasure, even taking into account the fact that the multiplication and division table was added.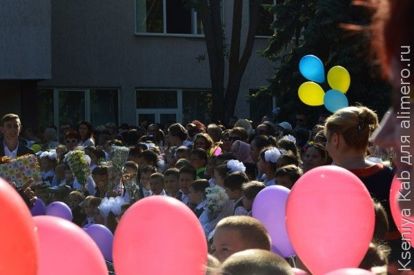 Now the son is in the third grade. Our teacher has changed, but even with this the children do not have time to master the classroom program in class. Staying in the evening for lessons becomes a habit, from which all the parents of our class are in complete shock.
Recently, the child's eyesight has deteriorated and we had to drop drops in his eyes, after which you cannot read and write for 3 weeks. I did not let him go to school so that he would not strain his eyesight there. Instead, I took all his textbooks, and we did homework at the same pace as his classmates at school.
Our experience of two weeks home schooling
And here I want you to imagine. Instead of 45 minutes of lesson and 1 hour of preparing homework in mathematics, we began to leave only 20 minutes for class and homework. Yes, we did the lessons verbally, but it's even more difficult. Mathematics was no exception, and I saw such speedy successes in all subjects.
On average, in 3 hours the child managed to do the class and homework for the day. This is from about 8 to 11 in the morning. His classmates only sat in the classroom until 12-13 days. Then you had to come home and do your homework.
Two weeks the son studied at home and did not lag behind other children. He had a lot of time listening to fairy tales in English, playing outdoor games and walking. The only thing my son regretted is that he cannot read his favorite encyclopedias about animals and mushrooms.
The child rested more than he studied, so he listened with interest to every word on a new topic of any school subject. Studying where I acted as a teacher and my son was a student brought us even closer. The child immediately asked questions where he was incomprehensible new material. Additional material we found in a couple of seconds on the Internet, and the child could learn much more than the school program required.
I think with such a speedy learning one could think about a section or some kind of a circle where a child could make up for communication with children and grow without interrupting society. I'm not talking about the friends of his son, with whom he plays on vacation and on weekends. This is also learning to communicate, initiate conflict situations, etc.
Interestingly, did one of the participants of Alimero try homeschooling? I would like to know the disadvantages of this process, and now I have more advantages, and every day I tend to think that it will be more convenient for the child.