September 1. Every year for most little people, this day turns into the beginning of a new stage of life. First-graders, having first crossed the threshold of the class, are immersed in a new world. Magical, unforgettable, interesting …
I don't know how it happens with others, but I remember my 1st September now. Some excitement, the expectation of something unknown, the first lesson, yourself at the desk. For some reason, this day is firmly sunk into my soul.
No less exciting this day becomes for parents. Most of my friends have already sent their children to school. In addition, each led her to the first line in the full confidence that he will grow up, at least, talent, and, perhaps, a genius. How could it be otherwise? After all, he is the most clever, he learned so much and learned so much while he was still in the garden.
Indeed, children today are more than savvy. Not what we used to be. For example, in my first class I was the only one who could read and write! Nowadays, you won't surprise anyone with such skills of first-graders.
And if their knowledge falls into the professional and reliable hands of a qualified teacher, then in fact you can grow an intelligent and intelligent person. The only trouble is that such teachers are not caught by everyone. And today, unfortunately, many of them, in search of satisfying their material needs, in principle, become the destroyer of children's aspirations. Other words for such alleged teachers, I can not even pick up.
To school, as on a holiday …
This year, one of my friends took her son to first grade. I must say, the boy is more than capable, diligent. And this is not an empty bragging mom. I myself worked with him in the summer. Not even engaged – tested.
Mom wanted to get an objective assessment of the knowledge of her child, to understand his weaknesses, to subsequently focus on them. So the boy is a real young man.
He reads well, diligently writes in block letters, knows a lot of poems, and even large ones for his age are difficult, he counts up to 100 and performs simple mathematical operations. But the most important thing is that he is diligent, careful and diligent, which is often lacking for children at his age. In notebooks always exemplary purity.
By the way, he just wanted to go to school. In the summer, he exhausted everyone around with questions, with his dreams and plans about how he would comprehend science.
Or on penal servitude?
So, the mother took her son to school, more or less reassured by me and the aspirations of her son. What was our surprise when, after the first week of study, the boy said that he would not go to school anymore. Why? The logical question of his mother. The answer is amazing: I am hopeless. So said the teacher. I do not read well, I do not know how to listen, I don't know or remember anything.
At first we came to the conclusion that, most likely, the matter is in adaptation. He can not get used to the new environment, and that's making it up. But a week later, nothing has changed, and my mother decided to talk with the teacher.
She only confirmed all that the boy said. According to her, it appeared that the son of my friend threatened to join the ranks of the lagging behind, if not start taking measures right now. What measures? Of course, you should hire her for individual lessons.
So just everything fell into place. The teacher trivially wanted money and condemned the poor child, spitting on what causes development of that complex, psychological problems, discourages the desire to learn and provokes the development of total dislike for school.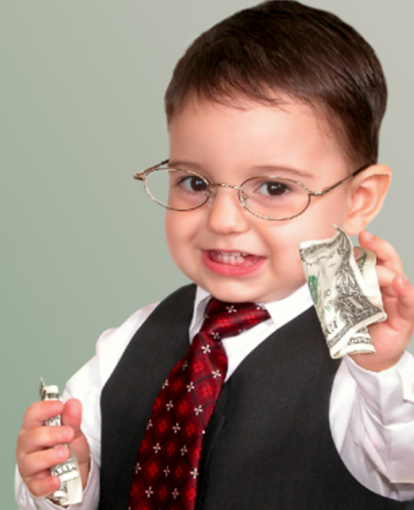 My friend said she would think. And for several days now she has been thinking about what to do. And, really, how? Go to the conflict? Maybe. But will this not be detrimental to her child?
Pay for an unnecessary tutor? But what to do with its principles, its unwillingness to indulge the material whims of the teacher, to bend over her, feeling her winning position?
Or maybe transfer to another school? But, again, how will this affect the child? He was just beginning to get used to the team, which has his friends from kindergarten. And then, where is the guarantee that in the new school the teacher also does not want to earn extra money?
What to do, mom does not know. Fortunately, her son's school harassment stopped for the time being. The teacher took a waiting position, waiting for a decision from my friend. How long this calm lasts is unclear. When the teacher realizes that they do not want to see her in the role of a tutor, in all likelihood the situation will become tense.
I admit honestly, I would pay at my friend's place. And to hell with them, with principles. Calm baby is more expensive.