After the first month in the first grade, my daughter and I gradually got used to the new regime and loads. Now we know how much free time we have and what it can be used for.
Due to the early rise, the daughter already at 21 goes to bed and falls asleep instantly. And it is even without much physical exertion – physical education at school and an evening walk on the playground. Therefore, all my hopes for rhythmic gymnastics lessons remained in my dreams.
We have a great section at school, but if the daughter attends these classes, she will have no time left, not just for the rest, but even for friends and walks. In addition, there is very heavy exercise. This is not a commercial school with a name, but an ordinary CYSS, where the coach is focused on successful results at any cost.
Let's go back to the mode. Lessons end at 14, children can be left for an after-school visit, where they can do their homework with them (which is very convenient, by the way), and pick them up from 16 to 18.
We visited this group last year, the children were wildly delighted with the classes and the young teacher. Parents, in turn, are delighted with the penny cost of education. Classes are held three times a week at 17:20.
All summer, my daughter waited for September, when she would meet again with her beloved teacher. She really likes to create and make, our crafts have repeatedly participated in exhibitions. Therefore, our evenings are occupied three times a week.
Yes, it is the Hostess circle. It was opened only this year, it is located in the same building as the creative activities. During the lessons, girls are taught not only to cook, but also talk about table etiquette, and yesterday they even learned to sew buttons!
To say that children are delighted – to say nothing. In addition, the time is convenient for us – twice a week at 15:30, just before the creativity classes. True, there is one nuance: in the free hour before classes we need to have lunch and do our homework.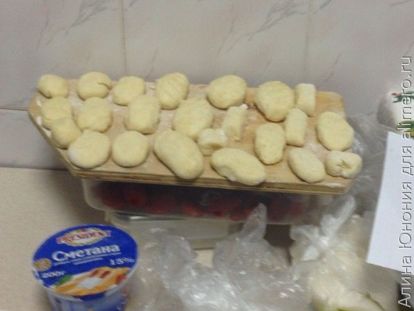 Sports load is needed, albeit minimal, I think. In addition, I am very happy that the classes are held in my daughter's school. There is no need to take the child away, at 4:00 pm (when the children have already had lunch and did their homework on the sap), the administrator gathers the group for dances by classes and takes them to the hall.
Of course, two classes a week (by the hour) is not enough. But quite enough for the overall development, I think. I do not have a goal to make a dancer out of my daughter, but I would like her to have a basic concept of ballroom dancing.
My conclusions and impressions
So, it turns out that her daughter has two additional classes twice a week, one on Friday and a free environment. It seems to me that we are very comfortable and organized everything correctly. We do not leave home assignments for the evening, and in good weather we can even walk an hour and a half in the evening.
I admit, I would very much like my daughter to be engaged, or at least try to do volleyball. But, again, as with gymnastics – here you have to make a choice, where on the one hand there is sport, and on the other, everything else. But growth allows, and perseverance, and even the fact that the daughter is left-handed;)
But, in a day, not 50 hours, and the organisms in children are not iron. Therefore, to embrace everything is impossible. And in the absence of grandmothers and nannies, extra classes become unattainable, except those in our school.
And what do you think, what additional classes are needed for children 6-8 years old, and are they needed at all? Where do your children go?