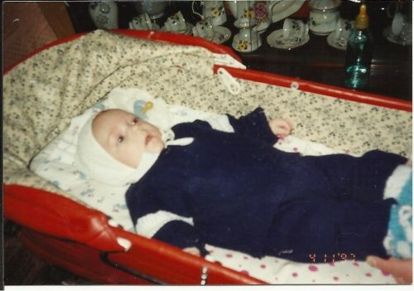 Years go by, and mom cannot continue to overcome the desire to consider her son small. Here he is – a teenager, then – a graduate school. From time to time, problems arise in his life, but his mother is always ready to offer her help, even sometimes conflicting with her husband in this regard. Are there boundaries of maternal love? Is mom right about her son? Perhaps the boy's father is right, believing that life will teach his son to cope with difficulties?
Time to say goodbye to childhood
Dear Moms! We will not do our children a disservice. Spoiled boys can't cope with emerging issues. They will always rely on other people capable of putting the responsibility on themselves.
Imagine yourself in the role of a young wife, whose husband is not able to make an independent decision, can't do anything at home, but is he always ready to call his mother for help? And now your mother-in-law rushes with a hammer in his hands in order to drive a nail (suddenly the overgrown sonul will bang his thumb). Or he moves the furniture in his son's apartment during the renovation (the boy works so hard, gets tired, let him rest for an extra hour). Or maybe with a wrench in her hands, is she trying to change the gasket in the mixer? What is your opinion about your spouse? At least – a sissy and a clumsy.
Stop! Dear women, and who will grow up from our sons, whom we constantly indulge? Let's stop so intensely patronize their boys, standing on the threshold of youthful maturity. Let the future daughters-in-law tell us thanks for their husbands, who were not left helpless parents, but grew up to be real men. Sons just need to be hardened by labor.
It is possible to teach a child to do homework from an early age. Even a five-year-old boy is not burdened to sweep the floor, lay down his things, take out the garbage. In the future, domestic help turns into a good habit for the son. Give the boy of middle school age a hammer, a screwdriver, a drill. Let him, along with his father or independently learn to solve domestic problems: hammer a nail, change the wiring, repair the switch, hang a shelf on the wall. It will be a great practice and experience for a guy.
If he knocks a finger on the finger a couple of times or gets a small scratch, then nothing terrible will happen. But learn to do the work without any help.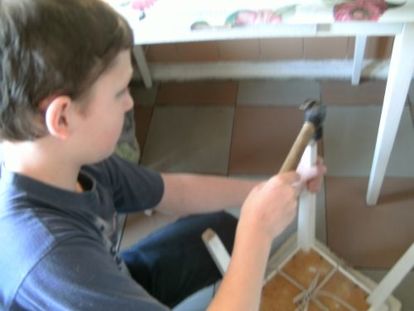 Not only the physiological development and growth of the child help him to feel like an adult. The ability to do good deeds, responsiveness, the desire to help your neighbor will play an important role in the development of values ​​and shaping the character of your heir. Now we can safely say that our sons, who will soon become dads, are not afraid of any work!