It is about to come on September 1st. And I have 4 students. And all in one voice scream that they do not want to learn! At the same time, they rush to school, but without lessons and homework. And it remains for me to be patient and explain to the kids that without knowledge their future life will be boring, difficult and poor.
Janitor Uncle Misha
No offense to all the janitors in our country, but Uncle Misha is special. He finished only 4 classes, and then the children's colony completed his education.
He is only 49 years old now, but he looks like a very old man. Harmless and very responsive. Always stop to chat with us, moms, will help to get out on the playground. And mow the grass and look after the children. Everybody loves him for his kind heart and pity for the fact that he lives in the back room and does not have a family.
May Uncle Misha forgive me, but I always set him up as an example to my children. How not to be. And you do not need to be poor, lonely and uneducated.
The eldest son does not want to learn the lessons – I send him to labor education to Uncle Misha. He will walk just once with a broom – immediately remembers how the problem is solved. I do all this in order for the child to feel the difference between hard physical labor and a warm armchair in the room.
I know my son's abilities and I know how he can learn. And to let everything go to chance and learn at the average ball is a manifestation of laziness. Son, this therapy helps for about a month. Then again to Uncle Misha and school problems immediately dissipate.
The last preparations for school are coming to an end, and questions about learning difficulties are increasingly being heard at dinner. Kids already agree in advance that they will carry their favorite toys to school along with notebooks in backpacks. My daughter prepares a whole enchanting preparation for September 1, but it has nothing to do with training.
Well, what can I, as a mother, do in this situation?
We agreed with the children that every positive day at school will be marked on the wall of bonuses. A good score or an achievement will amount to 1 point. At the end of the week, the points are summed up and exchanged for a cash equivalent. And then the children themselves will be able to manage their finances.
2. Prize from parents.
It's all much easier. If one son is throwing about a robot from the Lego collection, he will receive it at the end of the study quarter for good achievements in the educational process.
All the gifts we have already agreed and the contract is sealed with tea and cakes.
3. Remove stress.
A child should not be forced to learn, but to entice. Why focus only on the complexities of school science? After all, training is not only tears from unsolved tasks, it is still a world of the unknown and the beautiful. These are the first chemical experiments, new stars in the telescope, experiments with ebony stick and poems of Yesenin.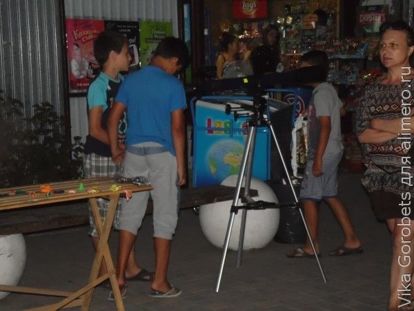 If you explain to the child that school is the door to the beautiful, I think there will be fewer tears. At least, I try to convey to children the beauty of knowing the world. But from September 1, I will try even more, because this first call is more for me, not for my kids!
And you make your children gnaw granite science?