Like almost any child, I did not like to learn lessons. It seemed to me that there is nothing worse than the obligatory daily execution of lessons that have no relation to life. During the holidays I was absolutely happy, and it seemed to me that I could not enjoy anything in the world as sincerely as the lack of homework.
But the years went by, I had a daughter who grew up unnoticed and went to school. The question of which class to give it to was practically not the case – of course, the best. In our case, this has become a class engaged in the Zankov system.
Our torment


The program of classes for children is very rich, they ask a lot of lessons. And very soon I realized that this is my childhood happiness during the holidays – just a pale shadow of my adult happiness for the same reason.
The preparation of the lessons has become my hard labor, my cross, which I have been bearing for four years now, and the end is still so far away …
At the same time, it should be noted that my daughter is a rather intelligent girl and we have practically no problems with understanding the material. But as far as mindfulness and composure is concerned, it's just a disaster! In addition, a sense of responsibility, sometimes already occurring in children of her age, is still unfamiliar to us.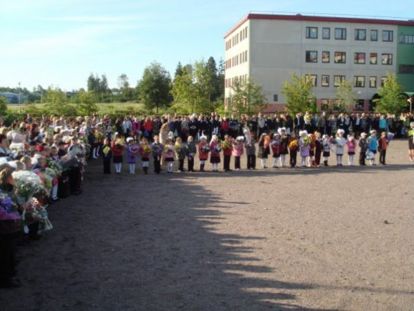 Solve the puzzle


So, we have been given: a child who has to learn lessons every day. Solution: still looking. Where are you, the best option? I want to share what we have already tried.

Method one
Give everything to the child. The easiest and most unfortunate option. Pros – do not even think about the lessons. Cons – You will learn about them from the diary. Comments: why bother to have a baby?

Second way

Politely ask a child before bedtime: Have you done everything ?. If you ask on the machine and do not hear the answer, then, in fact, you use the first option.
If in response you always hear: yes, of course, and at the same time you have never had a reason to doubt it – congratulations! (Why do you even read something on this topic? It is better to write a training manual!)
Only suitable for hyper responsible children. I sometimes hear about these from their mothers, but personally I have never been able to meet.

Third way

All day (or at a specific time – as you like) to pronounce the magic phrase. Do you do your homework ?. In this case, the preparation of lessons means sitting at a desk surrounded by notebooks and textbooks.
In the evening – a mandatory check made, including reconciliation with the diary. Surprises and nightly rework lessons are not excluded.

Fourth method

A child's homework preparation for a draft, followed by a thoughtful check by mom / dad / grandmother, rewriting for dessert. Long, tedious, often annoying, but you will have a second chance to learn English).
Method Five
We sit down side by side, open textbooks, decide together, and record from dictation. The main thing – quickly and without unnecessary nerves!
Draw conclusions


Which of the following options is closest to you? First of all, answer this question yourself. Fair. And remember that in many ways the future of our such beloved, such silly still children, depends on these useless lessons that irritate with their inevitability of lessons!