Informals in our country appeared not so long ago – 30-40 years ago. As they are not only branded: asocial elements and alcoholics are all polls … It is not surprising that even the current parents apprehensively perceive their child – not like everyone else. And considering the state intolerance towards youth subcultures, all these illiterate brochures recommended by schools, bans on rock band performances – it's hard not to panic. But … informals are different.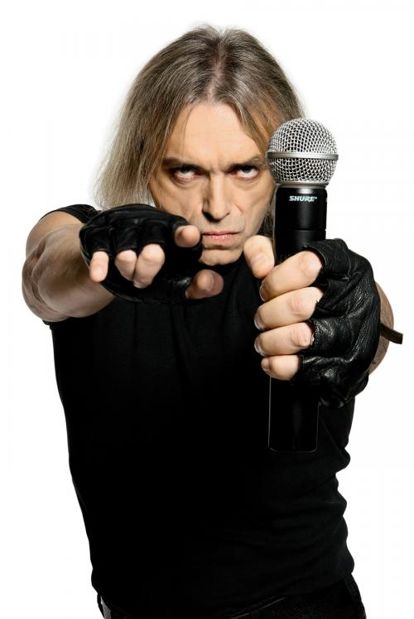 I am a rocker with almost 20 years of experience. My brother instilled in me love for this music, listened to the Gaza Strip, Kino, Nautilus and the 9th district all day long. The cassettes that I inherited after my aunt's death opened for me the Crematorium, the Aquarium, Igor Talkov and Alisa. Dad, a big fan of Vladimir Vysotsky and The Beatles, could not even think who his daughter would grow up with.
I remember how my mother quietly sighed, listening to my arguments about punks, metalists, hippies and rockers. And dad cursed when he learned that the winter jacket was a leather jacket.
However, my parents were wise people and bravely endured adversity: for the first time my mom dyed her hair in blue, she also corrected her shaved temples. Somehow we quarreled with them and I filled my tattoo with anger that evening. Drawing … well, now I have a sad absurdity on my shoulder blade. I coquettishly covered her with T-shirts, thinking that they didn't know … and dad had already been on the subject for half a year. Now I plan to refresh the tattoo, to score a new, already high-quality pattern. A sketch came in before stuffing – that's all mom told me.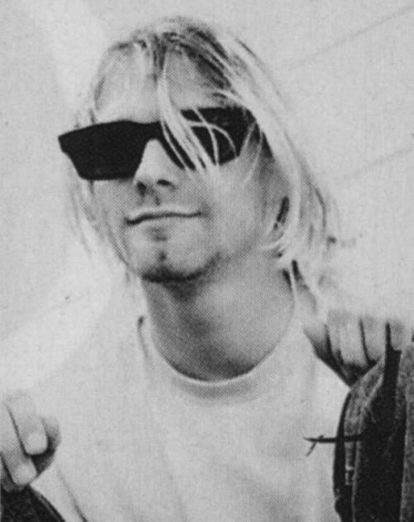 My friend was brought to the salon by his mother. Even in high school, they agreed that in grade 9 after exams they would choose a salon, a drawing and make a quality tattoo. This is what happened. Believe me, this is better than your son or daughter, like me, stuffing something absurd in some basement, using mascara or worse – burning rubber. Besides, while you will jointly choose a drawing and a master, he may change his mind … For example, if I hadn't had a row with my parents, I would choose a drawing so far. In addition, professional paint can be reduced or hammered white. Ink – just kill, put on top of a new picture. Zhenka – just burn out with liquid nitrogen, after which there will be an ugly scar.
Time passed and now, 10 years later, I returned to the city of my rocker youth. Most of those with whom we sang with a guitar, got drunk, someone died from drugs. Someone slipped to the bottom. There are a lot of them. But there are those who have risen. Why am I telling this? In order for you to understand that no subculture makes a person.
What is, in essence, rock music? This music is emotionally saturated. People come to her mostly unusual, creative – because she has great potential for self-expression. Rock has the most directions and has almost no framework.
Hooligans come to rock – because it is very energy-intensive music. No other allows you to throw out as many emotions as rock. It does not matter – heavy or grunge, emotions overflow from each quality-made song. Someone is really drunk and provoking fights. But there are those who, having splashed out aggression, offense and negativity at a concert, go home smiling, and make other people happy with their positive, willingness to support.
Loners come to this music – because at a concert you can feel like a part of a whole. And they return home with renewed vigor, gaining confidence in themselves.
At pop concerts it is customary to sit. At a rock concert, you can approach anyone – and he will accept you as a brother. CINEMA, Alice's Army is not just words. These are people who are ready to help each other, even if they have never seen each other before.
Different people come to this music and choose their direction depending on what exactly they need. There are no more negative characters in rock than in any other current – they just stand out more strongly in the crowd, they are remembered. It is unlikely that anyone will remember a handsome young man with long hair gathered in a ponytail, having passed by with a backpack full of philosophical books. But everyone will remember the thugs, lying on the snow in a drunken state. What is colored by negative emotions is remembered more strongly. The law of memory.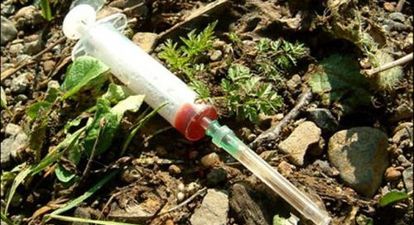 I have done a lot of mischief in my life, so what can I say – and now I make mistakes. But I never tried drugs – because it was not approved by my parents. Where I lived, we tried almost everything. And I was offered to join many times. But I remembered that my parents never used this rubbish. And I – their daughter. These arguments seemed stupid to others, but I was my stone wall. And she never cracked.
Once I learned that one very important person for me at that time was prickling … I was in love with him, he offered to get married. I put it before the choice – heroin or me. Before my eyes, he stuck a syringe into the ground and squeezed the entire drug. But it lasted only a few days. It was very painful to throw him, but he made his own choice. And I chose not myself and not my well-being. I chose the peace of my relatives. This thought held me better than any chains.
Many times I saw friends who got drunk in the trash … and never even my parents. Once I came to work at a concert, hungry and bought Pianse on the way. I was late and washed it down with a beer suggested by a friend. I still do not know what was mixed there … but I felt very bad. I called my mom and she stopped by, picked me up. For three days I could not go far from the bathroom. I was not drunk – I was really poisoned. But I was so ashamed in front of my mommy, my dearest and closest person, that alcohol had completely disappeared from the list of drinks I used for many years.
If your child came to rock – do not worry and clutch at the head. Maybe outgrow, maybe not. In any case, support him, help him understand why he came to this music and figure out who is good and who is bad. Alcoholics can be glamorous. Among the reper junkies no less. Help the child to remain a person, not to go on about.
Support it and accept it as it is. And then the worst campaign will not be scary for you, because he will remember that his mother is waiting for him at home, who will worry if he is late. Waiting for dad, who is worried about him and is ready to tear anyone apart. Waiting for his loving family, which is not afraid to admit to the mistake.