Behind the first half of summer and those parents whose children have to go to school, are already thinking about the upcoming study. Once I was also worried about how my eldest daughter would go to the first grade and whether she would cope with the load. I even remember that that summer I specifically bought a magazine to determine if my daughter was ready for school.
Tests
It seems to me that there are no such universal tests that would determine: this child is ready, but this one is not. In particular, in the journal that I acquired, a list of questions was proposed for the future first-grader. I was amazed how simple they are! For example, it was proposed to tell the child about themselves, their parents, to talk about why they should learn.
Questions in mathematics contained the simplest tasks and tasks. For example, it was proposed to count from 9 to 4 or say that more: 7 or 4.
Reading questions were divided into 2 options: for those who can read and for those who can not. The one who could read the text and answer questions about it. And those who do not know how, but know the letters, had to name the letters and try to make a syllable from them.
If we summarize this test, it becomes clear that the child should have basic knowledge in the field of reading and mathematics. A future first grader should be able to count and know the letters. My daughter read, read and wrote in block letters to the first class, so we had no problems with studying.
From my own experience I want to advise parents to teach their children to read in advance. This seems not to be necessary, but in practice the teacher will not study separately with a couple of students who have not mastered reading. You want – you do not want, but in the second quarter you already have to pass tests on speed reading.
In addition to the fact that your child must have knowledge of basic subjects, he must be morally ready to attend school. It seems to me that this is even more important than the knowledge of letters and numbers.
Emotional readiness. Try to assess whether the child will be able to accept a different daily routine, as well as join a new activity? Will the child be able to study independently and also perform tasks together with the team?
Ability to communicate. Watch the child, can he join the game with other children? Can he quietly listen to the interlocutor without interrupting him?
Physical development. Who, if not the parent, knows whether his child is healthy, whether he sees and hears well, and whether he will not have difficulties with studies due to certain chronic diseases. Also keep in mind that for many students, physical education lessons where you need to be able to catch the ball, jump and run along with everyone are a real test.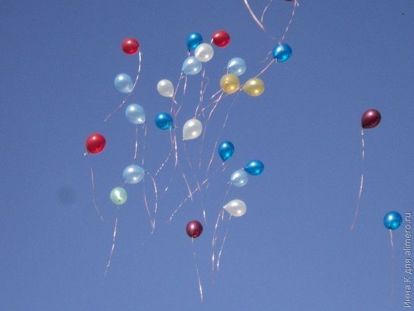 My daughter and I had the following situation. Her birthday is in January and by September she is already 7 years and 7 months old. Plus, I have it quite developed, both physically and mentally.
I remember how last year we came to escort her to the third grade on the first of September to a new school. When the husband saw his daughter's future classmates, he asked with surprise: Why are they so small ?! In fact, it was our daughter who towered over them like Gulliver in the land of the Liliput people.
I had an idea to give it to school from 6 years, but then we decided not to rush things. There are a number of reasons for this. She went to school with those children who were with her in kindergarten. We have not deprived her of graduation in MDOU. She spent another year as a child, when you can walk for as long as you want, sleep after dinner and not carry the burden of responsibility on your shoulders.
As for age, this is my personal opinion, and then each parent must decide for himself whether his child is ready to sit out 3-4 lessons at 6 years old, learn his own lessons independently and whether he will not differ in his physical parameters from his classmates.
What do you think, how to determine the child's readiness for school?