10 years. My daughter was almost 10 years old when she had a younger brother. To say that she was glad to say nothing. She was in seventh heaven. At first.
A daughter for so long begged my husband and I to give her a little sister or even better brother. From the age of 4, it was her wish for her birthday, New Year and March 8th. Do I need to tell in which she was delighted on that very momentous day.
Then there were long and happy months of waiting. She stroked my belly and whispered a fairy tale to my brother. On the calendar, hanging in her room, carefully counted the days until the birth of the baby.
When we brought this blue-eyed treasure home, our girl could not stop looking at it. I could not find a better helper. She and diapers wet in the machine loaded, and cleaned the house, and watched the little ones, if I went out into the street. The older the son became, the more time his daughter devoted to him.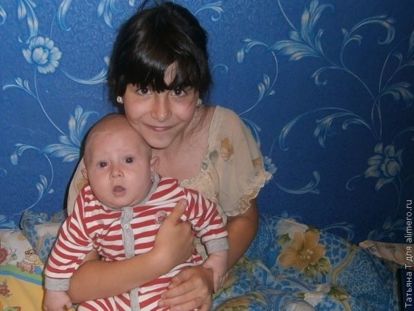 But sometimes I began to notice her passing irritation on the next assignment. Of course, she began to tire. And when my son learned to walk and began to play in her room, resentment was added to the irritation. This is understandable – we did not punish the younger one, since he did not yet understand what was good and what was bad. A clean up after his mischief had to daughter.
Recently, I heard a statement that being an older child is very difficult. Especially if the age difference is more than 5 years. It turns out that the eldest gets the job and requirements, and the youngest – indulgence and affection. But is it really?
And why had I never thought about it before? But the truth is, in many families, excessive indulgence of the younger one and often lack of attention to the elder are often obtained. From here and children's jealousy, and scandals because of a trifle.
I decided to look at my children. Especially to the daughter. And even though she was always frank with me, who knows if there is an insult in her soul, does she feel herself deprived?
How to avoid a similar situation
With those parents who are faced with a similar problem, I want to share a few rules that I adhere to myself.
one. I never point my daughter to her age. Phrase you are older. in our family – taboo.
2 If the daughter calls me to help, I attract the son. And let him not know so much yet, but the very atmosphere of collective labor brings together.
3 The same applies to games.
four. Buying a new toy or something out of clothes to my son, I spend the same amount of money on new clothes for my daughter.
five. Each child has his or her own duties corresponding to their skills.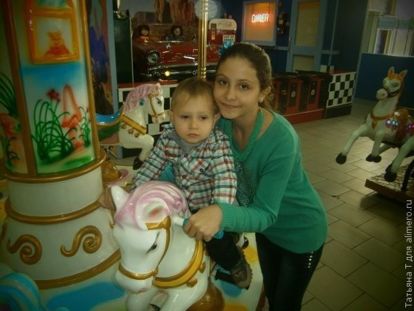 Somehow like this.
And how many babies in your family? Is it difficult for the eldest of them?