Probably, many parents are familiar with the situation aground. They bought something large and expensive, or simply didn't calculate the family budget – and here you are: there is enough money just to feed them wages, but they don't have them for all sorts of fun.
But what to do if you have children in your family who want to live happily and happily every day, and not just in those moments when mom and dad pay? This is especially true for the weekend.
During the working week, our children get tired no less, if not more, than we adults. They, too, as the school or the garden bothers – this daily early rise or obedience to doing the lessons – and so I want to spend time with my parents! And the parents answered: sorry, kids, but today there is no money, nowhere do we go.
However, hopeless situations do not happen. One has only to look carefully around and attach a little imagination.



Conquer new horizons
When my son went to kindergarten and elementary school, we went to learn on the weekends … new yards. Believe me – the most attractive occupation! And the carousels are different there, not like in our yard, more modern. And the swing does not creak. And the children are more friendly! You can play with them. And there are still some interesting fabulous houses!

My role was reduced to the fact that I was either swinging the swing, or reading a magazine on the bench, but my son occasionally ran up to me and reported his impressions, and I enthusiastically assented: well, it must be! That's cool!, Lucky you !. In general, the sea of ​​emotions – and no financial investments!

Do you know who Golubev is?
So began one of the weekends, in which I conceived a tour of the native area. Of course, the little boy answered I do not know. And then we went to the street the name of this very Golubev, read what is written on the memorial plaque. Then I told you something interesting in addition. Then we walked down the street, considered how many houses on this street, and fantasized about who lives in them.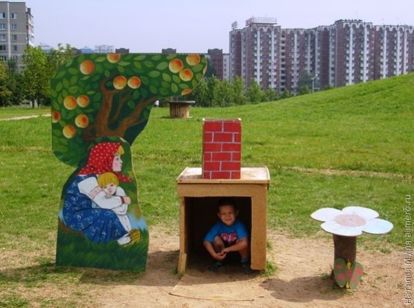 We also went on the way to the stores, but not with the goal of buying, but with the goal of drawing up a reconnaissance map. And it is true, then they drew on the Whatman paper or a piece of wallpaper the layout of buildings on Golubev Street and thought out where we would hide in case of alien invasion of the Earth.
This option is more suitable for boys. Yes, and at that time we just saw enough of some films about aliens and all this was alive with us. But you can think of many other options.
In such campaigns, a very important point is to pack some sandwiches with you, drink, hang the backpack on your shoulders, and if you still give a compass and a flashlight, then there will be a squeak of delight.

Somewhere to go, where is cheaper
And if you still have at least a couple of rubles in your pocket, then you can go somewhere. For example, in the cinema for a children's session. I don't know about yours, but in our cinemas the first morning show is two times cheaper than the day ones. The main thing is to arrange a heated discussion after the movie, so that the emotional cup of the child is completely filled.
We also went to McDonalds (any other similar establishments would do) and bought only tea and potatoes or a hamburger (the cheapest that was at that time), and then sat down at tables and started a friendly chatter.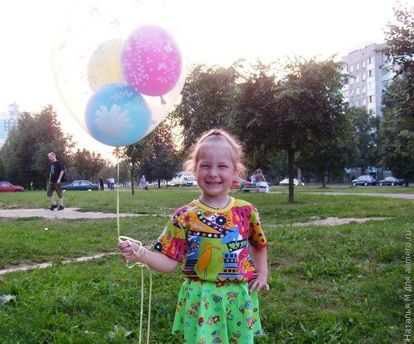 Sometimes children also need to speak out. Well, at a minimum, posting news at school or complaining about some Dimka or Vaska. My son still loves to go with me to McDee or to some cafe, just to make secret with me. Home conversations for some reason do not go so well. But at a table in a cafe – is another matter.
In addition, next to McDonalds we also have a hill with steep turns. While the son was younger, he did not climb out of this hill. And now the nephew likes to do the same when he comes to visit us.
Of the cheaper options: a concert in the nearest institution of additional education; urban mass celebrations on the occasion of some holiday, where you can also get a lot of impressions, either for free or very cheap.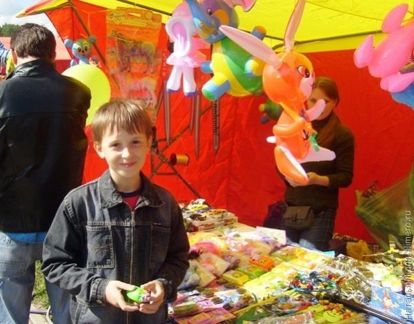 The main thing – love and attention
You can go to the park, to the river, walk around the city, looking at the windows and talking about everything in the world. You can feed the pigeons and ducks. Cats can be considered. You can paint the city in other colors – of course, fantasizing and sharing their fantasies.
Yes, a lot more is possible. Of all our such spontaneous, cashless weekends, I learned one important truth. The main thing for the child is our parental attention and love. Most often, nothing more is needed.