Summer time is coming, and I want to share my tips on how to spend the summer with your child in the city. This summer will be urban too, but not boring! In addition to my 2-year-old daughter, I have to spend it with my younger brother, who turned 7 years old. About how we are going to relax with him, I want to tell you today.
Mode is important even in summer
Yes, yes, even in the summer we will comply with the regime. But this mode will be more benign. We will rise and hang up at the same time. We will also try to keep breakfast, lunch and dinner time. Yes, by the way, after lunch we will always have a quiet hour – the daytime rest is the most useful!
Also, a mandatory daily condition will be reading books with his brother. We agreed in advance that it is better to read a little bit every day than at the end of the summer a few stories a day.
Also, cleaning in my room will be a mandatory task for my resting brother.
Rest in pleasure
In addition to responsibilities, of course, you should recall the rights of the child. Little brother will spend the summer with me not for the first time. So there are circumstances that our mother leaves for the summer to work in another city, and I am engaged in raising my brother during this period. Honestly, I'm not at all strict, so the little brother is looking forward to moving to me.
Last year, for example, we went to the pool with him and my daughter. He saw the pool for the first time and was delighted.
This year, our pool is closed for repairs for the whole summer. The brother has already expressed his grief to us. The husband suggested recording it in the sports section for the summer period. I think this will be to his liking.
We gave our brother a cheap digital camera for his birthday. Now he takes pictures of everything and everyone. He likes to shoot in macro mode.
Recently shot ants. They have an anthill behind the house with large ants. He photographed how they work during the day. We now have a whole photo story about ant life. But in the summer in the city you can take pictures of buildings and nature!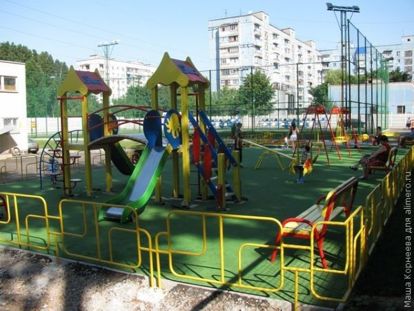 Weekend walks
On weekends we will go to the park or square. There are sports fields and places for recreation. There we will play badminton, tennis and other ball games.
I will collect a basket with food and drinks. We will spread the blanket in the shade of the trees and have a bite and rest. This year Denis really wants to learn how to roller skate. Mom already bought the videos for him. In the park there are special tracks on which we will train our athlete.
And how do you spend the summer with your child in the city? Share your ideas!