Recently watched a scene in the transport. Mum of 35-38 years old talked to her teenage daughter. More precisely, she tried to talk, but in response, she received only irritation and very unpleasant attacks from her native blood fever.
Yeah, you still say that she herself would wear it and go to it !. Oh, I would have kept silent already. Enough for my brain to drip!
Respect equals safety
Honestly, when I listened to this young schoolgirl insulting her mother, I wanted to interfere in the conversation several times and put her in her place. Barely restrained. Still, this is someone else's relationship, and nothing my intervention would not change. Such things are formed over the years – in a minute you will not fix them.
Here we often talk about love between children and parents, but, it seems to me, an equally important component of our family relationships is mutual respect.
It is out of respect for the parents that the child will not allow too frivolous treatment of them, will not be rude and not nakhamit, even if they disagree with their opinion, will not embarrass themselves before outsiders, and most importantly – will not hurt their own words and behavior.
In a family where everyone treats each other with respect, you feel comfortable and safe. One can really say about such a family: my home is my fortress.
Conversely, there is no respect – and there is a kind of threat in the air. Everyone is forced to be on guard to be able to adequately respond in the event of another attack.

And what about love?
Can a person love, but not respect? Paradox, but this occurs, and it is increasingly becoming a distinctive feature of our time.
Daughters and sons can hug you and kiss you in one minute, saying how much you love and what a good mommy you are. And the next minute – snarl, call or simply mockingly disrespectful to speak about your views or principles.
I think that such love is also under a big question mark. This is love with signs of selfishness and consumerism. It is good to love when you are indulged in everything and agree with you in everything. Well, should one of the parents make a remark – and it seems that love is hiding behind the wall.

TV is to blame for everything!
Someone can say: how can there be no disrespectful attitude when around – both on television and on the Internet – a lot of stories and films, where children are smart, and mom and dad are fools? Will you respect such parents?
I can not fully agree with this. I know a few beautiful families, where there is a TV, and a computer connected to the world wide web, but the children in them are very respectful to their parents. And the media could not spoil them.
So, then, you can not blame everything on a pernicious influence?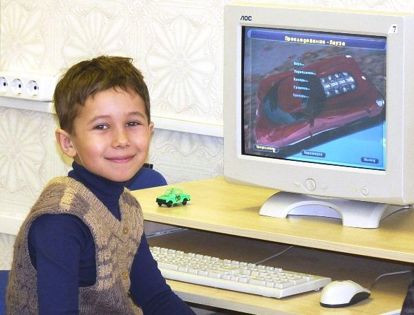 But we did not teach them bad!
Words, words, words … Look how much and often we say something to our children. We teach, we read morals, we educate – and we hope that sooner or later this will bring results. But why are there no results yet?
Recently, the work had something to re-read from the textbook on pedagogy. She stopped at a single phrase and thought for a long time: 90% of the information is absorbed in the activity, and not through a verbal explanation.
With regard to the lessons, this means that as long as the student does not learn how to solve problems in his notebook, then no explanations from the teacher about how to solve them will help him.
And with reference to the family, this means that we can, even from morning till night, rave about respect, but if we do not do it ourselves, then our children will not learn this.

As always, just a personal example.
Yes, it turns out that we again come to the truth already known to us a long time ago: show an example, and the children will follow it.
If we come from work and angrily narrate how we have been unjustly wronged, the child hears and learns not to respect the superiors.
If we come from the store and are outraged, as we were once again hung, the child learns not to respect the sellers.
If we are pushed on the bus and we are angry and angry with a child or are fighting, our child receives another disrespect lesson.
If a child comes from school and starts complaining about his teacher, and we support him and agree with yes, they are all such, these teachers – then we teach the child not to respect not only the school mentor, but also themselves.

We can teach forgive and respect
But you can think, feel and talk in a completely different way. You can show in your own words that we forgive others for their mistakes or shortcomings, thereby showing respect for them.
Come on foot – smile and say in response: Yes, do not worry! In such a crowd it is difficult not to come!
Weighed in the store, and you noticed – with a smile and without superiority, say softly: Oh, I sympathize, we have to work with such old weights! After all, someone can involuntarily hang up.
And tell the child about the teacher: Why, do you know how difficult it is for her to be controlled with all of you! She is so well done that she agreed to work with you. I would have fled from you, idlers, long ago!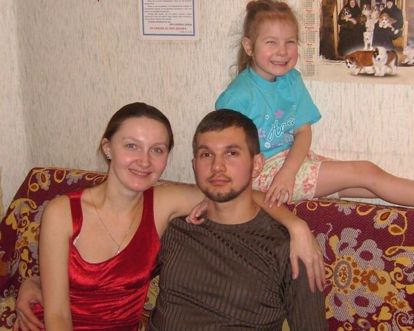 Do you respect me?
And the last. If we are to be completely frank, then each of us, with a clear conscience, will say that he never did things himself, did not say words that showed our disrespect for children?
Eternally you, bummer (fool, loafer, klutz) scatter everything (break, drop it), and then I go clean (fix it, buy something new) after you! Yes, where do your hands grow from? Well, yes, where with your mind to get good marks?
So we get a boomerang that thrown into the air. To our disrespect for children is their disrespect for us.
I think many of us have something to think about and what to change in our relations with children, with others, in general in our attitude to this world. Then the children will respect us and other adults.