As it usually happens, in winter and autumn the probability of getting the flu is much higher than at other times of the year. There are many reasons: dry and warm air in rooms, which is an excellent environment for viruses, frequent contact between children in these rooms, seasonal weakening of immunity, etc.
This year, the flu has cleared up in earnest, all schools in our city have been quarantined for the second week already. What to do and how to behave in order not to pick up a dangerous virus? This is my article today.
During the epidemic, it should pay special attention, because the virus spreads through airborne droplets, that is, it settles on all surfaces from which it falls on the skin of the hands. Therefore, hands should be washed as carefully as possible and often. In addition, I constantly remind my daughter that you should not touch your face with your hands unnecessarily.
By the way, after the street you should wash not only your hands, but also your face. Additionally, we regularly flush the nose with saline to moisten the nasal mucosa and thus increase its resistance to viruses.
In the fall and in the winter and in the spring I enter additional vitamin complexes into the diet. In the fall and spring, these are multivitamins, and in winter, fish oil. In this way, we further strengthen the immune system.
Of course, we do not leave food without attention, I watch it to be varied and balanced. I try to give more fruits and vegetables, cook compotes from frozen berries, give freshly squeezed juices from apples and oranges.
And, of course, I pay special attention to drinking plenty of water. To be honest, it seems to me that water is the basis not only of the normal functioning of all body systems, but also a guarantee of health in general. This is especially true of the heating season, when our mucous membranes, skin and other organs simply become exhausted from thirst.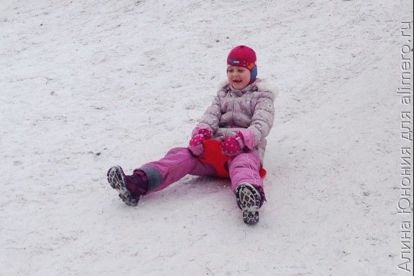 Recently, I went to a shopping and entertainment center, which is not far from us, and I was amazed – there is quarantine in schools, an epidemic in the city (there are even deaths), and the complex is crammed with children.
To be honest, the slot machine area reminded me of a children's clinic, so many coughing children were there. It was enough for me to see several times how a child who had just covered his mouth with a cough with his palm, using the same hand, presses the button of the slot machine to get out of it.
I agree, it's warm and cozy in the room now, and in the entertainment centers it's still fun, but you can only guess what the probability of catching a dangerous virus there is. Many people tell me that in this way immunity is strengthened. I can argue, because only one who has not been ill with this type of virus has the immunity from the flu (and now it's about him), otherwise the person becomes ill.
Therefore, we try to spend as much time as possible on the street, because the virus does not live in the cold, so even if we meet a sick child on a hill, the probability of being infected from it tends to zero.
We practically do not use public transport (even in trolley buses, we also have a minus temperature now), and those few stops of our usual route to our grandmother prefer to walk.
Similarly, we try to do with shops. I either leave my daughter at home, or do not go with her to the trading floor, but please wait for me near the exit to minimize contact with possible carriers of the virus.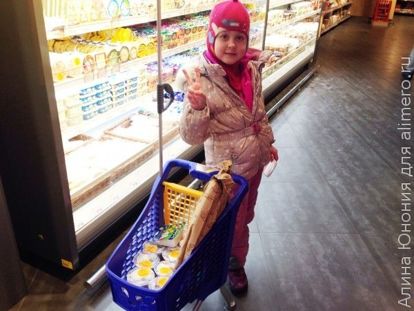 Well, if it's really cold outside, and home is boring, we go to visit. Again, provided that the children there are absolutely healthy. Although the result is the same stay in the room, but in the end children are both fun and safe.
How do you take care of the flu? Are you afraid of getting infected? What precautions are you taking?