My eldest son is 14 years old. Recently, I have been very worried that he will have a computer addiction.
There is cause for concern
Rather, I began to worry when Ilya turned 12 years old. Then he was very upset when I gave him a high-speed bicycle, and not a new iPhone.
My son didn't talk to me for almost a week. He ate poorly, didn't do homework, didn't do housework. My son refused to go for a walk, only sat for days at the computer. I sounded the alarm.
Need a man's shoulder
The situation was aggravated by the fact that my husband and I were constantly quarreling. My faithful refused to take part in raising children. And the child is just in transitional age, so it turned out that he became self-contained. I began to urgently look for someone who would become a good male example for him.
The godfather Ilyushi, my cousin Andrew, lives in a nearby neighborhood. He has his little kids. But I asked him to assist me in raising my son. I was very glad when he agreed.
Sport – purely male occupation
Andrei offered to write Ilya in the sports section. However, my teenager did not agree. And Andrew saw a brand new bicycle, and the decision came to him by itself.
My brother loves to ride a bike since childhood. He even sometimes, instead of driving a car, rode his two-wheeled horse. When Ilya was very small, he admired his godparents and dreamed of traveling on a bike too.
And here Andryukha offered my son bike rides. He visited him after work 3 times a week, and they rolled together somewhere.
At first I did not ask my son, I waited for him to tell. And then somehow at dinner I asked. And you know what my son answered? He said that sport is a man's, that it's their godfathering activities.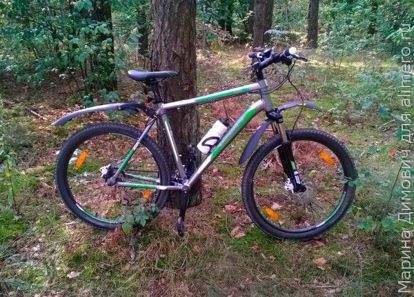 Capturing does not mean forgetting
So with the help of an interesting lesson, I distracted my son from the computer. Once a month they and Andrey even go out for a weekend with tents. I know that many guys from our yard, Ilya's peers, have joined them.
Ilya now has a full outfit for cycling. He looks at the computer, only to download music into the player and see the new route for a walk.
But I constantly keep the situation under control. Because just to distract a little, I understand this and try to be unobtrusively interested in not only cycling, but also school grades, friends, and music, which my son prefers. After all, age is such, and time is such that anything can happen.
Are your children addicted to the computer? How do you distract them?