How often we are ready to answer some questions with firm confidence in our case. Especially if these questions relate to any moral foundations. However, when faced with a real problem, quite often it turns out quite differently.
Just recently, I was confident that if the need arises to provide my house to a person in need, I will do it without thinking. I seriously thought about taking a foster child.
Life brought me a check in the face of my cousin, Alice. I did not know Alisa until my aunt, her mother, died. The family of my aunt was, as is customary to say now, dysfunctional. The aunt, constantly drunk, did not notice that a child was growing next to her. Alice from infancy has absorbed a wild, loose life.
Without obeying any moral rules, the girl grew up. From year to year she became more and more distant from normal life. She really just grew, because to say the word brought up the language does not turn.
Aunt did not care about the present daughter or her future. When Aliska was twelve, her mother died. Naturally, the question arose about her custody. The responsibility for the upbringing of Aliska was taken over by her older sister.
It seems that the situation is resolved as well as possible: the girl will live a normal life, and we are not useful to her. But it was not there. Older sister was raised by the same mother.
Aliska, in the literal sense of the word, remained on the street after her sister drove off with another suitor. In this situation, I was forced to take my sister to me. At first, everything went well.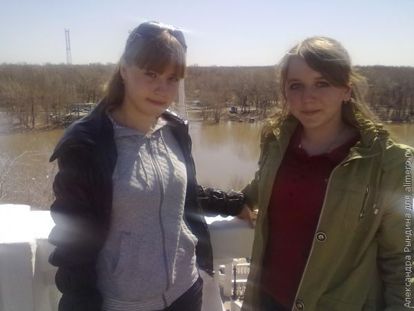 My daughter and Aliska are practically the same age. I hoped that they would make friends, and Valeria would have a beneficial effect on her by her example. Gradually, it became clear that Alice was not going to change her habitual way of life.
Showing all her talents, she absolutely does not want to listen to me. Trying to cause her to be frank, I ran into a blank wall. Aliska smoked, drank, skipped school, drove a company with various hooligans.
It turned out that she was terribly greedy for guys, she did not let even distant male relatives pass by. When she appeared in our family, money and valuables began to disappear. She does not want to talk about it with us.
I asked for help in the guardianship. The employee, as if by accident, frightened her orphanage. And what was my surprise when she happily agreed to go there. From her words, she likes us, but I do not allow her to walk and communicate with those she wants.
Of course, communication is a problem: normal children repel her, but I don't allow her to be like her. It turns out some kind of vicious circle.
I see that she is deeply unhappy with us. We cannot return to her that lost world, and in this she does not find a place.
Now I collect her in an orphanage. My soul is torn from impotence. I can not change anything for this child. I would have had the means to support it, but it turns out that I lack something else to make her happy.