Do you know such a situation when your child, especially of primary school age, categorically refuses to do homework, dodges in every way or does it reluctantly with tears in his eyes? To help?
Desperate to get a child to do homework, you resort to threats, cries, spoiling your nerves and intensifying an even greater aversion to the knowledge of your child, isn't it?
What to do and is there a way out of this difficult situation? There is an exit, of course. Here are a number of simple rules, and the situation should gradually change for the better. Definitely. I use these secrets when I bring up children's desire to learn, and now I'll share with you. I hope my experience will be useful to you.
1. Make a schedule of classes.
Rule one is the daily routine. The rule is not new, but very effective. You must create a homework schedule for your child – on weekdays and on holidays, with which he will know when to start doing his homework.
So that it does not look like a punishment. The time allotted for classes must also be set. The kid needs to know when his lessons end, he will be able to start his favorite games.
2. Curious research.
Rule two – to interest the child to do the lessons with pleasure. It would seem impossible. Well, who likes to learn letters, formulas, tables, and even in large volume, when you want to play on a tablet or watch an interesting cartoon?
Try to awaken in him the desire to explore a new subject, show that you are also interested. Children like it a lot, because they are all curious by nature. Always take the time to listen to the child, help him and prompt.
Of course, those items that the child will like more, he will do with great pleasure. Try to show that any science is interesting and may be useful in the future.
3. Classes in the form of the game.
There are cases when children categorically refuse to do their homework, and neither the graphs nor the craving for research help. In this case, suitable for homework in the form of a game.
You can connect your kid's favorite toys by attaching numbers to them or written tasks that need to be solved.
Next, a little of your imagination and the kid will gladly, effortlessly, engage in the process of not interesting and interesting tasks anymore.
As an alternative, you can offer your child to solve problems not in a notebook, but on a board, on sand, flour, etc. This again will interest the baby and he, without noticing it, will be involved in the cognitive and interesting process.
You can still interest your child by giving him a pen with a picture of his favorite hero, whom he, too, will be happy to write in his notebook. For good efforts, you can promise the child what he has long dreamed of and give it at the end of the school year or semester for good grades and diligence.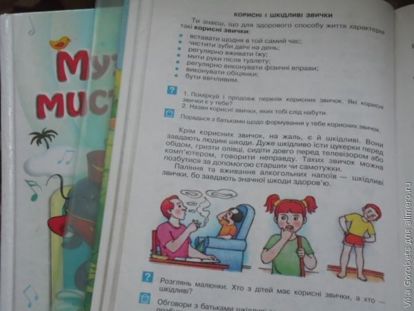 Turn homework into a fascinating process, and then you no longer have to spend your strength and nerves of the baby every time you need to learn something.
Do your children do their homework with pleasure or do you have to invent something too?