My oldest daughter is 7 years old. I was very worried before the beginning of the school year, I doubted whether she would cope with the school curriculum, whether she would be a pleasure to study.
It turned out that my doubts were in vain. Daughter easily performs all tasks. Especially good are her maths and English. She considers her daughter very quickly and easily makes a brief record of tasks. Dictation in English is written on the fives and very quickly memorizes new words.
My daughter also has no problems with the letter. The handwriting is not bad, writes without mistakes, tries. And reads very fluently. Only here without desire. What sets the teacher performs quickly and without reminders. But my daughter is not at all interested to read. She does not even think about what she reads.
The main thing is not to force!
I buy my daughter a lot of books, always read to her before bedtime, and my daughter listened to fairy tales and stories with great pleasure. When I began to offer my daughter to read independently, she began to refuse, she said that reading was boring and uninteresting.
I have limited time watching cartoons. Previously, the children's channel could have been turned on in the background for several hours. I motivated such changes in the mode by the fact that there is a big load at school, you need to give your eyes a rest.
The first days, the daughter resisted and tumbled around the apartment from idleness. She was bored, she could not find an interesting occupation. Honestly, I waited for this moment and barely overcame myself so as not to make her sit down for reading.
A few days later, after class, we went with our daughter to a large bookstore, which is located near the school. My daughter loves to be there. Most often we buy there pencils, felt-tip pens, coloring books and various stationery.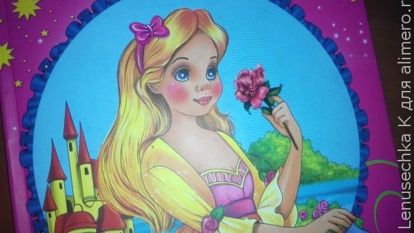 This time I took my daughter to the shelves with fiction. My daughter was surprised, but I said that we would buy a book as a gift to a cousin, whose birthday was approaching. I chose the largest and most colorful book about princesses and showed my daughter, wanting to get approval.
My daughter immediately grabbed the book and said that she wanted the same. We bought two identical books. At home, I silently put the book on my daughter's desk and went into the kitchen. A few minutes later I heard that my daughter is reading!
Looks like I was able to interest her in reading. She has been reading the book about princesses for a week already and asks to buy her a new one, with a sequel. I would like to hope that I will be able to inculcate in my daughter a love of reading.
Dear readers, tell me, do your children like to read?