As always, with the beginning of the new school year, we do not count any of the students. This time there were very unexpected losses. Fourth year student transferred to another specialty – an intelligent and talented guy who never had any academic performance problems.
Of course, we asked him about the reasons for this decision. Please understand me! It's not mine! Four years suffered, thought, I will get used, I will reconcile, but, probably, not destiny! I chose the wrong profession! I do not like it! – the student answered us. He transferred to another specialty in the third year. Well, it happens. This case made me think again about how to help the applicant to make the right choice.
What guides the student when choosing a future profession

As practice shows, there are not so many motives that cause a high school student to give preference to one or another specialty. Here are the most common ones.

Parental advice
Of course, all parents wish their child happiness. Advising him to choose this or that profession, they are guided, above all, by the interests of their child. They want him to have such a profession, which will allow him to occupy a certain place in society, which will provide him a comfortable life, with which he can always find a job.
Alas! Interests and own hobbies of a beloved child often fade into the background in this matter. In my life there is a vivid example of how parents, using their influence on his son, forced him to choose a profession that he did not want. The consequences of such a choice were very dismal.
The guy studied for five years at the institute, where his caring parents drove him, but did not pass the state examinations, of course, did not get a diploma. He never had a permanent job, he has been outweighed by odd jobs for the past 10 years. He didn't have a family either. And the relationship with their parents deteriorated.
Dear applicants! Of course, you should listen to the advice of parents. Try to understand why they advise you to a particular profession, but still make the final choice. It is your right to make your choice.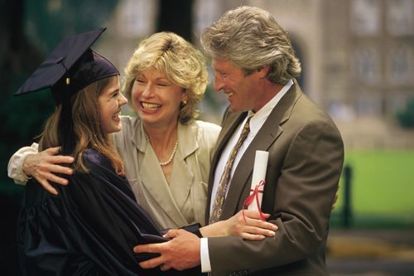 Dear parents! Do not force your child to give preference to a particular profession by force! Leave him the opportunity to choose his fate.
If you think your child is making the wrong choice, then try to convince him of this, explain the reason for your concern. Surely you, too, do not want your son or daughter to blame you for such a mistake all your life!

Friends Council
It often happens that school final exams have already been passed, and the decision about where to go to study is still not ripe. And in such a situation, the principle for the company works. If someone of close friends have already made their choice, then the student will easily use his friend's choice.
This is perhaps one of the most common mistakes that young people make. Of course, it is good to study further along with your best friend. The presence of a classmate in the group gives confidence, helps speed up adaptation, even gives a certain advantage in learning at first.
But it takes a little time, and the student realizes that his old friend gives preference to the society of new acquaintances, more and more often ignoring his old friend. This is a completely natural process. Like-minded friends appear at the institute. Friends with similar interests.
As a result, a student enrolled for a company not only feels ill at ease, because he is not studying his own business, but also receives a psychological blow from the break in relations with his school friend.
Dear applicants! Do not rush to apply for any specialty just because your school friend will study there! This is his choice, he made his choice, made it for himself. You should make your own choice, not looking at your friends.

I like it!
Teens – people are fond of! If someone is lucky with the teacher, and he was able to captivate the children with his subject, then this subject becomes for many a favorite school subject. At the end of school, students often choose those universities where it is required to pass this subject as an entrance exam.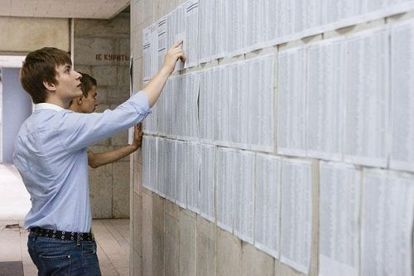 Of course, in this situation, most of them successfully pass the entrance exams. And then what? If the student was keen on chemistry, for example, and perfectly mastered the school course, he has every chance to go to medical school. But will he like the work of a doctor?
During chemistry lessons, a schoolboy dealt with test tubes and spirit lamps, famously wrote down chemical formulas in a notebook, and memorized the Mendeleev table. But all this in no way prepared him for what the future doctor would have to face.
When they go to medical school, the children often do not realize that they will have to deal with people, with sick people, weak, sometimes dying people. A student of school chemistry is not ready for this, which is why such a huge drop out of medical institutes!
Dear applicants! Choosing your future profession, study it as deeply as possible. Talk with people who work in this profession, ask about difficulties and difficulties. If there is such an opportunity, try to work somewhere during the holidays, where you can get acquainted with the profession.

It's profitable
High salaries in a particular area – this is perhaps one of the main incentives that makes an applicant choose this particular profession. Unfortunately, young people do not always realize that large salaries simply do not pay. For a large salary you have to work a lot, and this work is not easy.
While chasing after a long ruble, a person rarely thinks about how such work will affect his health, how much free time he will have, what kind of relationship he will have to build with his colleagues, with partners, with competitors.
It often happens that a well-paid job creates a vacuum around a person: neither friends, relatives, nor even dogs are around! And how many young people get serious illnesses due to severe overloads! Alas, in his youth, you do not think about it.

Good luck with your choice!
Dear applicants! I sincerely wish you to make the right choice! Let the profession that will become yours bring you satisfaction! May she always be your favorite! Let her allow you to provide for yourself and your family!
Dear parents! In your power to prepare the child for the choice of profession in advance! Be wise! And let your children thank you so much for your kind and wise advice!