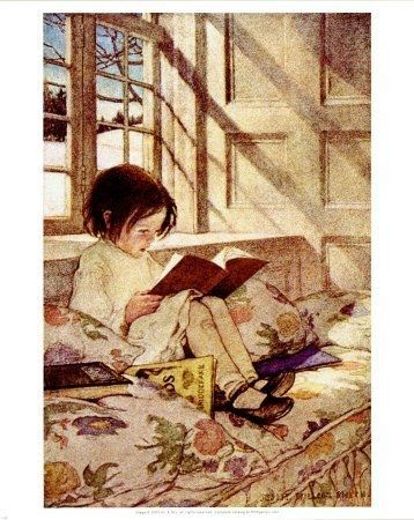 Working at school, I realized that not everything is so smooth with children's reading and often faced with indifference or aversion to reading, after which I set myself the goal of ensuring that my students love to read.
Immediately I can say that if my idea did not meet with the support of the parents, then it was much harder to read the child to reading than with full understanding. Of course, when there is no place for books in the house, but there are such families, then it is difficult and useless to talk about the love of reading. But, fortunately, such families a minority and almost all of my students became book lovers.
I began to read books to my own children almost from the cradle, and at one fine moment the singing of lullabies for the night gave way to reading fairy tales. This is a very useful and good tradition – to read books for children at night. Cartoons – this is convenient, but there is no contact between the mother and baby: I watched the cartoon and go to sleep. But you get more comfortable next to your child and reading him a book, you create a special atmosphere of warmth, love, empathy for the heroes of the book. In doing so, you and reading read your child, and give him once again to feel your love.
In no case do not stop joint readings when the child himself will already read! At least, until he himself asks, and this can happen by the age of 13-14. Joint discussion of the read will allow you to better know your treasure and correct any gaps in education. For example, my youngest son once condemned a boy, a hero of the book, who gave all her savings to a classmate in order to buy her shoes for which her mother did not have enough money. We discussed the situation for a long time until we came to a common opinion.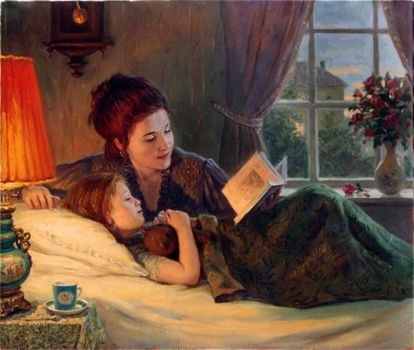 That's the whole secret! Read with children and children, the more the better! And never save on buying books! And if there is no possibility to buy, there are still libraries where children and I went with great pleasure, despite the fact that shelves are full of books at home.
And again: never any TV or computer will replace books, it is a live communication when you turn the pages, when in your imagination there are images of the read. Reading books develops figurative and logical thinking, imagination, memory, increases literacy and erudition. Well, what else compares to achievements with reading books?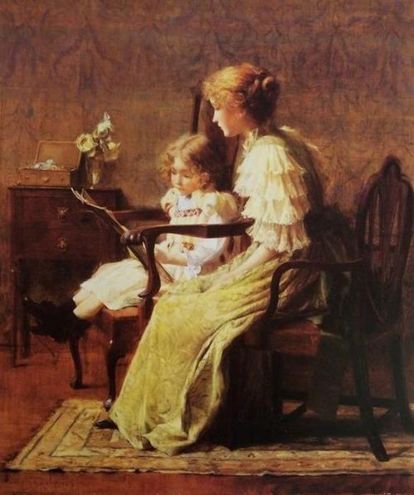 For illustrations used paintings by various artists