My middle son wrote in such a way that even a teacher at school did not understand. And it is in the first grade! Recipe and notebooks were not on our shoulders. He did not want to go to school, did not want to write – hence the result – the complete lack of calligraphy.
I was interested in the reasons why kids start writing badly. As it turned out, this problem is not only my child. Nervous disorders, hyperactivity of the child, stresses and unwillingness to learn can be the reasons that children write poorly. And also – weak hands, dysmotility.
My child is very active and it is very difficult to put him to write. His attention and concentration lasts for 5-10 minutes, and then we evade work.
My ways to fight for beautiful handwriting
To somehow make my son write and write beautifully, I bought him miracle-recipe for lazy. There is a very well written method of calligraphic writing. All lines, curlicues, sticks and circles.
The child correctly follows the drawn tasks, produces the correct slope, pressure and beauty of the lines. It was very difficult for me and my son to master these recipes, because he could not concentrate on them for a long time. Then I read about interesting exercises for fingers. Began to deal with him. These are very fun and interesting activities. If you need them, you can find finger lessons on the Internet. They are very useful and really help children.
We have prescribed the copy-book, we have learned the exercises for the fingers, we have advanced 50% in the quality of the letter. And then we realized that motility we are weak. And let us sculpt, paint and roll tennis balls in our hands. My little son was not holding the pen in his hand, and besides, he was left-handed. I didn't want to retrain, I had to take into account this feature.
After doing modeling work went better. He began to hold on to a pen more tenaciously, lines and transitions, connections of letters became easier for him. So we did about six months. The result was not long in coming. I will not say that 100% of us began to write better, but now our notebooks can be read, shown to teachers, even put, in some cases, as an example.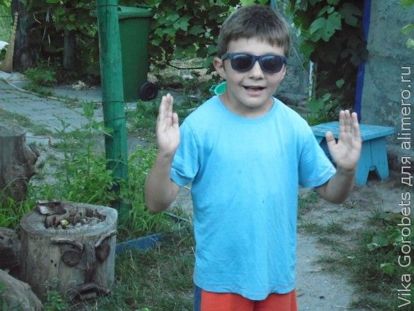 But this is a very difficult job, frankly. Mothers who want to correct the handwriting of a child need to be patient and slowly go forward. This is a very painstaking and difficult job. Children often don't like it. And who likes to constantly write something. There are tears and offenses, and my mother must endure all this.
And maybe you have encountered problems with the handwriting of your children? How did you correct the children's scribbles, were there any changes?