My eldest son will have an operation this summer. I am ready for this, but I did not know, it is so important to find a good pediatric orthopedic surgeon.
Mom, my neck hurts!
My eldest adopted son has a problem. He was born with congenital stiffness. She was not visible until a certain age. But over the years, the neck began to pull on the left side. The defect is not very noticeable, but the son is uncomfortable.
Everything else, we go through a medical commission every six months. And all as one surgeons wrote – healthy! Such an inattentive attitude drove me out.
And at the last medical commission, I myself drew the attention of the doctor to the problem. The orthopedist has made a claim to me that I did not see my son and did not give him the correct diagnosis. Maybe I also had to perform the operation at home?
Having seen this lawlessness in the hospital, I took the sons to the regional hospital, hoping that they would still help me there. Having come to the orthopedic surgeon for examination, I again heard a story about how stupid I am. Nothing that my little son has been living for only 2 years and has passed 4 medical examinations.
I could barely restrain myself so as not to be rude. But the doctor did not let up. I decided to operate the boy almost immediately. This approach did not suit me at all, so I thanked the doctor for the reception, took my son and we left the hospital.
Having calmed down a bit, I began to think about how to find a good operating pediatric orthopedic surgeon. She rose to the department of pediatric surgery. As we usually do, through chocolate and candy I learned who enjoys the best fame. I thought that I would get on some old man, but no, a young man came out to me. I explained the situation to him, showed my son.
What I liked, he did not go into details, but immediately turned to the question of the operation on the merits. He wrote me a list of tests, told me the essence of the operation, what risks my son was taking. I was very pleased with the choice of doctor. Now we just need to go through this unpleasant procedure for us and our son in the summer.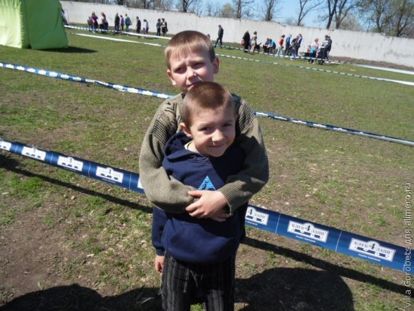 Looking back, I understand with horror that medicine in our country leaves much to be desired. Not only are doctors very inattentive, they are also trying to shift their gaps on the shoulders of their parents.
I took them to the son on professional examinations. Where is your attention, doctor? But to get four cards in the same hospital, and to leave the school after you, of course, you can't see a child behind such paperwork! But doctors do not forget about stamps, seals and dues for hospital needs!
Do you think it is necessary to approach the choice of doctors so carefully, or am I too demanding?