As I wrote several times, my daughter went to first grade this year. September flew by unnoticed, and today I would like to share with you, dear accomplices, our impressions of the school.
The first time was very difficult, but little by little the daughter got used to the early ascents (7:10) and already wakes up even at the weekend. Yes, and the evening rebound we shifted – if before we did not go to bed before 23, now the child is already in bed at the beginning of the tenth, and falls asleep in a few minutes.
Of course, it affects the lack of daytime sleep, because until September he was with us in the regime almost every day. However, now I am putting my daughter to bed less and less on weekends. Is that if I know that we have some evening event to be.
The daughter always has support nearby – her best friend Dima, with whom she has been friends since a year and a half, if not earlier. They went to kindergarten together and now they went to one class. True, the teacher did not put them at the same desk, however, the children always try to help each other, if necessary.
In addition, in the classroom, her daughter had several new girlfriends and friends. We even managed to visit one of them at a birthday party. And I was pleasantly surprised by the fact that only three people from the entire class were invited, including a daughter, even though the boy had a party.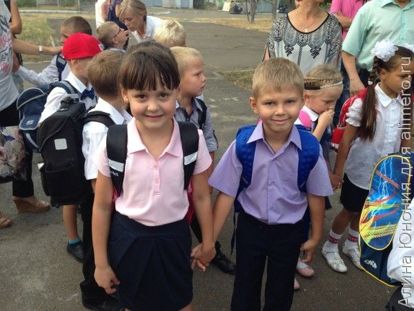 I have no complaints here, most of the works get the mark Well done! Periodically, the daughter says that her recipes were called the best in the class. I really like such persistence and striving for leadership. I constantly notice that it is only the best result that suits her, and not so good enough.
In addition, we have an iron rule – no lessons in the evening and on weekends. No matter how much we want to postpone for later, we always follow the principle of doing business – walk boldly.
While she likes everything. I am writing so far only because this reaction is surprising to me. Despite early rises and crazy loads, every morning we rush to school with a smile, and after lessons positive impressions are poured out of our daughter, like from a cornucopia.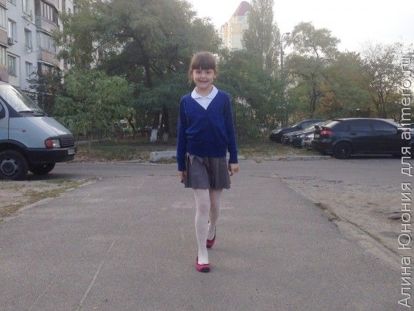 Everything is new to her: music lessons, physical education, rhetoric, English, canteen, breaks, children and an excellent teacher. I really want this to continue. And I am very pleased that the teacher will always find a reason to interest and surprise children. That day the summer birthday organizes, the contest of crafts.
I also like everything except getting up early. After all, I do not fall asleep with the child at 21:30, and I have to get up earlier and earlier. In the afternoon, there is also no sleep, in general, while I try to get used to the new schedule for myself.
I still don't like the weather, but of course this has nothing to do with school. Early in the morning is cold enough, and in the afternoon warm. So I think all the time, how to dress a child so that in the morning she does not freeze, and in the afternoon she does not sweat from the heat.
In any case, I do not regret at all that I gave my daughter to school at the age of 6 years and 3 months, although many people dissuaded me from this. I am glad that we have chosen a great teacher, we have a wonderful class with good children, even the granddaughter of the director is studying in our class!
Mothers of first graders, what are your impressions? Very interesting to read!