So the pre-New Year bustle began, you need to have time to do everything – to find, buy, pack and hide gifts; set up a Christmas tree, think about a festive menu, etc. True, the care of adults and children in this regard are significantly different. And if I think mostly about the table and the program of the evening, then the daughter is worried whether Santa Claus received her letters, whether she behaved well enough to get the desired gifts …
Although the recent visit of Santa Claus almost broke down – adult girlfriends told their daughter that it does not exist. It was clear that the child was seriously upset and disappointed. On the one hand, girlfriends know life more and hardly deceive, and on the other hand, to whom she wrote letters, who brought gifts and even forgot to close the window behind her sometimes?
In 3-4 years the role of Santa Claus was performed by our grandfather. For reliability, he even wore thicker-rimmed glasses and old boots in addition to his suit and beard, so that he probably wouldn't know. Then this trick took place – both granddaughters did not notice the trick, but last year (my daughter was five and a half) my grandfather had to admit that he just put on someone else's costume. Yes, and how can you conceal, because these costumes are sold at every corner!
Therefore, if you want to keep children in ignorance for as long as possible, ask those who are not so familiar to the children to change clothes, or call Santa Claus from special agencies.
Unlike home holidays, the daughter unconditionally believed in all Santa Clauses at kindergarten matinees and New Year's performances. Maybe this is a crowd effect or an abundance of Christmas paraphernalia around – Well, it can not all be a hoax, – the child thinks …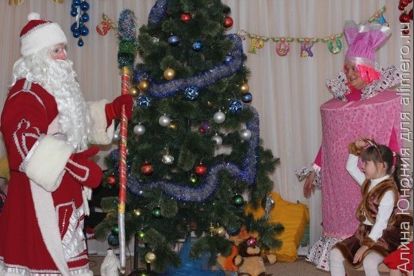 Here it is more difficult, and the disguised neighbor will be exposed. And the child is unlikely to believe that Dad will personally forward a letter to Santa Claus with a special New Year's mail.
But children of 7-8 years can still be convinced to believe. The main thing is to carefully hide the gifts purchased in advance. For example, last year we left a letter under the tree in which Santa Claus praised his daughter for good behavior. Plus, on New Year's Eve, we give small gifts personally to each other (and not under the Christmas tree), which also calms the child (parents, as it were, separately, and Santa Claus, separately).
Does he exist?
Have you ever thought that Santa Claus really exists? It's not for nothing that fairy tales about him have been told for decades, and this concerns not only the countries of the former USSR, but also Europe and America.
Is this a vivid example of a worldwide conspiracy against unsuspecting children? Paraphrasing the quotation of Walter, one could argue If Santa Claus did not exist, he should have been invented.
Because we all lack the tale in our lives, the hope that magic does exist, even though we, adults, have never been convinced of this. So let the children be convinced! Let them believe that it is Santa Claus who draws patterns on the windows (and they are not the result of boring physical phenomena), that he reads children's letters, chooses gifts, and miraculously manages to visit all the Christmas trees in the world during the night.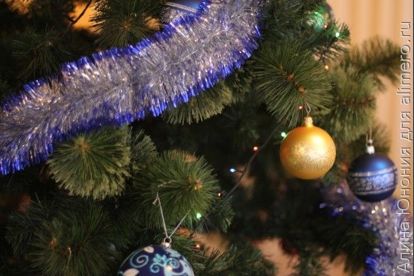 Recently, my daughter took part in the New Year's Fair – selling their crafts. As a result, she earned more money than anyone else, although she lost money in running. You understand how many tears there were, and I received a refusal on my attempts to give her the same amount. Well, I had to find this money, only I had to run around to find the same bills. Then I said that I had found money in the corner on the stairs – and immediately a smile, laughter and fun.
So with Santa Claus: You see, it will be completely uninteresting if the New Year is the same birthday, with the only difference that gifts are given not to the birthday man, but are placed under the Christmas tree.
So let Santa Claus exist, no matter how difficult it is to believe in it! Find a place in life for a fairy tale, and not only in the nursery!