When adoptive children appeared 2 years ago in my family, I heard the phrase "Thank you" from them, you won't wait !. But I did not take them to my family so that they would thank me. It was important for me to give these children love and care.
After years with these kids, I can already draw some conclusions. It is them that I want to share with you, the readers of our beautiful magazine.
What is children's gratitude?
Every time for the candy to say thanks? Or should this gratitude be expressed in good grades in school? This is most likely an upbringing, but gratitude comes over the years.
Now I can thank my parents for raising a good person out of me, for helping me in difficult moments of my life, for putting up my shoulder when I cried at night from despair. And what do children in 10 years understand? It is just now my eldest adopted son.
But even at this age, he understands what fate was prepared for him, and what changes in his life occurred. I remember very much the phrase of the son when I just brought him home. He then hugged me and said that he asked God for a mother. I was so touched by his sincerity that I could not continue without tears to continue the conversation.
And now, if he does something, and in life it happens, we remember those days when he was lonely. And I immediately notice a change of mood in his eyes. There is a clear trait that separated his life and this, which he prayed to himself.
He can just hug me and stand silently, realizing that maybe he did something wrong. And for me, this is already gratitude. At such a young age, he realizes that there are people who love him, care for and worry about his future.
Why do you need gratitude?
And recently I stood in a queue in the social service and unwittingly witnessed a conversation between two old women. One complained to the other that she had raised an ungrateful daughter. Not only did she not help the mother with the housework, she also threw a granddaughter on her, but she herself disappeared with another lover.
It was a pity the old woman. After all, pensions are now such that they are too tight for grannies, and then there is still a small child. But something this woman has missed in raising her child, and today rakes the consequences. I don't think she wanted it, but, really, she didn't wait for thanks.
So all the same: we need it, this notorious children's gratitude. And what should it be expressed in? In simple thanks or in the actions of our children? It is difficult for me to answer unequivocally now, since I am only on the path of raising my children. I invest in them everything that I know myself and try to teach them not only the right actions, but also the analysis of situations.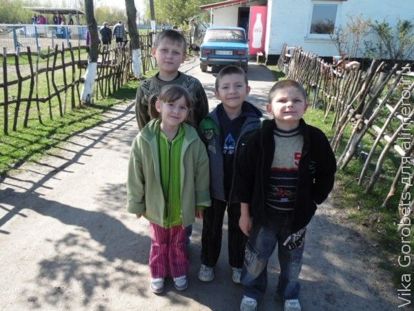 They do not always understand me, maybe because of their age, but they try. I see it. And thanks, as such, I don't expect from them now. I hope that in the future my children will realize the importance of us, parents, but we need to be patient and not think about it.
What do you think?