When I was little, we found friends mostly by place of residence (we had one big company), then I was the closest friend to the girl with whom I was put in for one desk. It was enough for parents to know the name of the child, while there was no doubt about the adequacy at that time.
Now my daughter has a huge selection of friends. Firstly, these are the children of my friends, secondly, classmates, thirdly, classmates from the three subsidiaries of the current circles and one last year, and fourthly, those who live next door. Oh, and there is also a friend at the cottage! In general, there are many children, they are closer friends with someone, they just periodically communicate with someone.
Since I always attend walks, I have the opportunity to observe children's friendship. Sometimes I find myself wanting my daughter to communicate less with some children, and to be closer with others. Am I doing right? Or is a child of 6-7 years old already entitled to an independent choice of friends?
Can you make friends?
I have a friend Katya with the most beautiful girl Julia, who is six months older than my daughter. At one time, Katya and I were united by one common cause; we met regularly. Despite the fact that our daughters had several points of contact (both loved Winx dolls and walking on scooters), they didn't grow together.
It would seem that both girls are beautiful, obedient, active and well-mannered. But even the conversation never stuck together, the dialogue did not work out, and that was all. Such situations are familiar to me, several times this happened to me as an adult.
The second friend also has a beautiful daughter, who is one week younger than mine. Again, both have common interests – they like Monster High and everything connected with them, but in any way. As soon as my daughter heard that we were going for a walk with Dasha, she immediately refused to walk.
The situation was resolved in an interesting way. One day a friend took with her the eldest son, who terribly liked my daughter, and now meeting with this family is always a holiday for her.
When do we need bans?
Usually we walk on the same platform near the house. Next to it there is a small public garden, where you can ride bicycles, scooters and even quad bikes. Our children usually keep their group, but sometimes come and fly birds.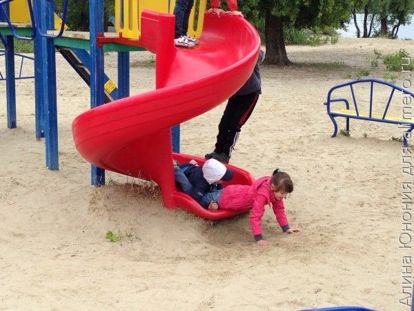 So, just last week, we were joined by two boys who walked without their parents. The result of this walk was an abusive word, drawn from the lexicon of new friends. In the end, I forbade my daughter to walk with these boys. In addition, they behaved quite aggressively towards girls, which I also did not like.
By the way, I have my own position regarding conflicts between children. I believe that girls can not be beat. It is impossible and the point, it is impossible from the word in general, under any circumstances. And I explain to her that it is better not to be friends with those who violate this rule, they are poorly educated.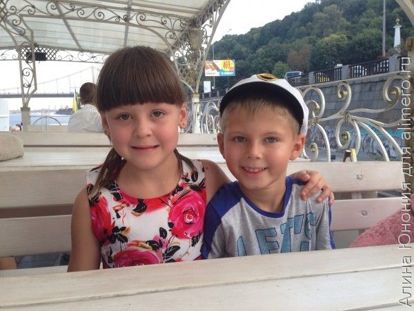 In all cases, control is needed. I didn't have it in my childhood, but not because my parents are irresponsible. Probably, all the same time was different. We had a good courtyard, where everyone knew each other (the youth drove into the high-rise building at the same time, the children all had about the same age and went mostly to the same school).
In addition, there was a normal class, we studied well, and by the time when the first cigarettes and other pranks began to appear in the lives of high school students, we considered ourselves already so adult that we didn't allow parents to interfere in our lives.
Now we have a little acquaintance with the parents of classmates, everything seems to be quite adequate, the children with whom my daughter became friends also like me, and I have no complaints about them. But for me it is important that I know this.
But to choose friends for a child is not something that is not worth it, and often it is not possible, which I was repeatedly convinced through personal experience. It is the same as going to meet friends with husbands, hoping that they will also make friends, because they are boys! in most cases from such undertakings it is impossible, as you think?