I am not a supporter of Freud's theory. However, it was she who helped me understand the feelings associated with growing up my daughter.
The discomfort
For some time now I began to feel incomprehensible, unfamiliar and rather strange feelings. These feelings were a fusion of anxiety, irritability and some kind of disgust. Initially, I could not understand the reason for their appearance.
Irritability burst out of me. I did not find a place. Conflicts, often initiated by me, became more frequent at home. Realizing the fact that I am not right myself, I began to look for the cause of my internal discomfort.
First of all, I began to listen to myself and study the situation around me, in order to identify the reasons for my inappropriate behavior. It soon became clear that my negative emotions are connected with the appearance of my daughter.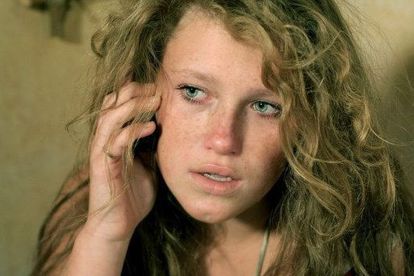 Cause

When she was not at home, I felt fine. When it appeared, those same unpleasant feelings arose inside me. Her skin, the smell, the rounded figure caused resistance in me.
Unconscious

I could not understand: how so? My lyalechka, the most gentle and affectionate annoys me just with his presence. It's just some kind of nonsense! Continuing to delve into my inner world, I came to the conclusion that, most likely, the mechanism put in place by nature worked.
Somewhere at the instinct level, I realized that a younger and more attractive competitor had appeared nearby.
Having shared my conclusions with my best friend, I was just convinced that I was right. She was no different from me. The realization that this is just a defense mechanism derived from ancestors, reassured my self.
Epilogue
Now we are the best friends in the world. Sometimes in me there is some kind of jealousy, perhaps, to her youth. But here the daughter herself, without realizing it, helps me. She brags to her friends how young and advanced her mother is.
However, I still cannot understand whether I was right in interpreting my feelings, or the situation was interpreted by me, how was it convenient for me?